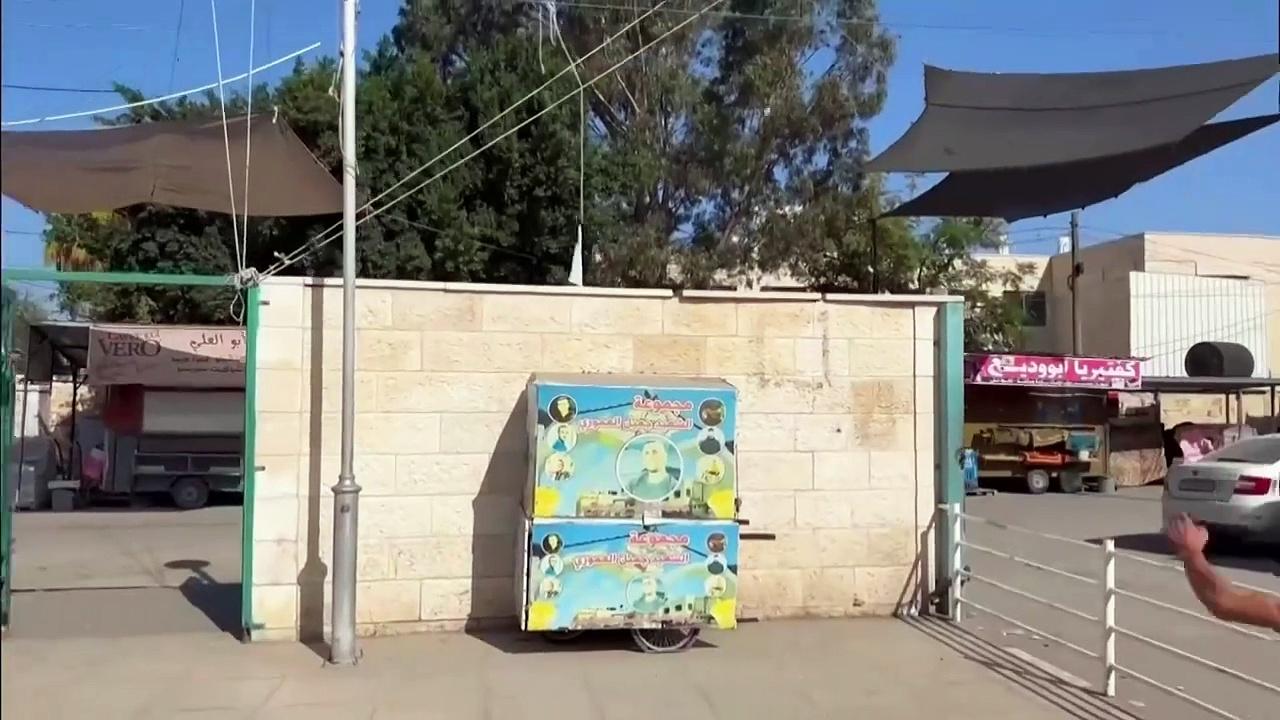 At least 13 Palestinians have been killed and 20 injured after an Israeli raid in Jenin refugee camp in the occupied West Bank on Thursday.
Among those killed was a 15-year-old boy, the Palestinian health ministry confirmed.
The IDF says it killed at least 10 militants, with Hamas claiming nine of those killed in the raid as their fighters.
The Israeli military have released footage conducting what they describe as "counterterrorism activity" in the city.
They claim to have arrested 20 Palestinians during the raid, along with confiscating weapons and destroying a tunnel.
The Palestinian Red Crescent said one of their paramedics, Sabreen Obeidi, was shot in the back after IDF forces had deliberately targeted an ambulance.
IDF vehicles had also reportedly blocked ambulances from entering their hospitals, forcing the injured to be sent further away.
Report by Blairm.
Like us on Facebook at http://www.facebook.com/itn and follow us on Twitter at http://twitter.com/itn