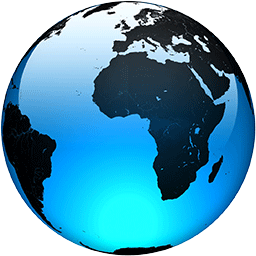 One News Page is a leading news portal website featuring original news coverage as well as news- and video content from trusted media outlets worldwide. It is arguably the speediest news and video portal in the world and its extensive coverage comprises of more than 130 million news references and videos.
With so many news sources proliferating all over the Internet, the task of locating the best, trusted and authoritative source covering a particular news event can be time consuming.
One News Page is the solution - providing a one-stop view of breaking news, video coverage by reputable broadcast outlets, a powerful search engine and the ability to view related news headlines and news videos on the same page.
Established for over 10 years, One News Page hand-curates and verifies all its sources to ensure they are trustworthy.
One News Page is owned and operated by British media firm One News Page Ltd. (registered in England in Wales with company no. 6871419). It was created in 2008 by serial entrepreneur Marc Pinter-Krainer.
You can contact us with any feedback, suggestions or comments you may have via our contact us page - we would love to hear from you.
One News® is a registered trademark of One News Page Ltd.