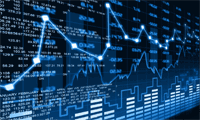 Cryptocurrencies
---

Paddy Drapes Hits the Streets of NYC For Season 2 Opener, Guests: XRP Jenna, Cam Higby
Cryptocurrencies media coverage

The rules aim to better protect consumers from wild swings in cryptocurrencies and require more transparency on the industry's..

Brian, checking in from London HQ, takes a quick look at the current prices of the world's most popular cryptocurrencies.

The price of Bitcoin has slipped below $20k again this morning, having fallen for a fourth straight day to around $19,100.

Bitcoin Magazine LIVE #111

The future is in your hands: your phone. Restaurateur Stratis Morfogen joins us at the MURTEC Conference in Las Vegas to talk about..

Bitcoin Magazine LIVE #109