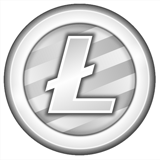 Revolut App Adds XRP, Bitcoin Cash to Crypto Options
Mobile banking app Revolut now lets users buy, sell and hold Ripple's XRP and bitcoin cash, in addition to bitcoin, litecoin and ether.
Coindesk
Also reported by •City A.M.
Bitcoin, Ethereum, Ripple, Bitcoin Cash, EOS, Litecoin, Cardano, Stellar, TRON: Price Analysis, May 23
Prices are fluctuating. Where to? Check it in our latest price overview
The Cointelegraph
Markets Insider Major cryptocurrencies down between 5% and 10% on Wednesday. A hack of an Ethereum wallet providing service is being blamed for halting the upward momentum in the sector. ET): Bitcoin..


Source: Wochit Business -


LMAX Exchange kicks off cryptocurrency trading
The fintech firm LMAX Exchange Group announced today that it would be launching the first physical cryptocurrency exchange to serve institutional clients. LMAX Exchange, which is regulated by the..
City A.M.
Litecoin Price is Heading Toward $150 Once Again
A lot of things have changed in the world of cryptocurrency over the past 24 hours. Most of the losses have been recovered successfully, albeit some currencies do so in far more spectacular fashion..
The Merkle
NYDFS gives Gemini greenlight for Zcash, Litecoin and Bitcoin Cash trading
Financial Services Superintendent Maria T. Vullo today announced that the New York State Department...
Finextra
New York lets Winklevoss firm offer new cryptocurrency services
NEW YORK (Reuters) - New York state's top financial services regulator on Monday said it has authorized Gemini Trust Co, a bitcoin exchange founded by Cameron and Tyler Winklevoss, to offer custody..
Reuters