MLB
---

#mlbb #mlb #mlbbvideos #mlbtheshow #mlbbfansart #mlbbwtf #mlbcrew #mlbbcreatorcamp #mlbbedit #mlbbworldgame #dodgers..

Shohei Ohtani has agreed to sign with the Los Angeles Dodgers in a deal that is reportedly $700M, 10-year contract. Ohtanti's new..

The New York Yankees have finalized a trade with the San Diego Padres for star outfielder Juan Soto.

High up in Colorado Rockies outside of Westcliffe.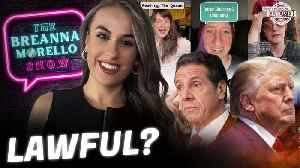 Breanna Morello is a former Fox Corp, Newsmax, local news, MLB producer. She has also spent several years reporting on the issues..

Welcome to The Lummy Sports Show, where your hosts Lummy and Rhett bring you the latest and greatest from the world of sports!..

🔔 BECOME A GEEKS + GAMERS PREMIUM MEMBER HERE: