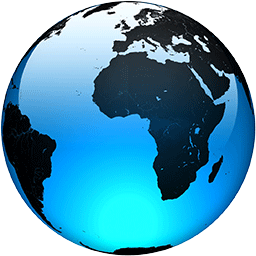 One News Page is a leading news portal website (the 'Website') featuring original news coverage as well as syndicated content from trusted media outlets and partners. All syndicated content including multimedia and video content is published on the Website as part of a licensing arrangement with the respective content originators or procured exclusively via RSS (Really Simple Syndication) feeds in a fully automated fashion - placing the control of how much or little content is featured on the Website into the hands of the original publishers.
We do not 'crawl' or 'scrape' third party web pages.
While every reasonable effort is made to ensure all original content is factually accurate and all syndicated content is sourced from trustworthy established news media outlets, we cannot assume responsibility or make any guarrantees of any kind for any of the content on the Website.
One News Page shall not be liable for any direct, incidental, consequential, indirect or punitive damages arising out of users' access to, or use of, the Website. One News Page does not guarantee the accuracy of information provided accepts no responsibility or liability for any consequences arising from the use of such information. One News Page does not assume any responsibility for the content of third party websites, and as such users clicking on external links published on the Website do so at their own risk. One News Page does not endorse any views expressed within any of the content, including user-contributed comments, tweets or other user activity on the Website.
While every reasonable effort is made to keep the Website up and running smoothly, One News Page takes no responsibility for, and will not be liable for, the Website being temporarily unavailable due to technical issues.
In the event that you find any of the content published on the Website is incorrect or in any other way objectionable, you may make a content removal request to inform us of the content and the nature of the objection, which we will endeavour to resolve as quickly as reasonably possible.
Last but not least, we would like to thank you for accessing One News Page as an online resource to access and discover news and multimedia coverage of relevant news events. Thank you.
One News Page is owned and operated by British media firm One News Page Ltd. (registered in England in Wales with company no. 6871419). It was created in 2008 by serial entrepreneur Marc Pinter-Krainer.
You can contact us with any feedback, suggestions or comments you may have via our contact us page - we would love to hear from you.
One News® is a registered trademark of One News Page Ltd.