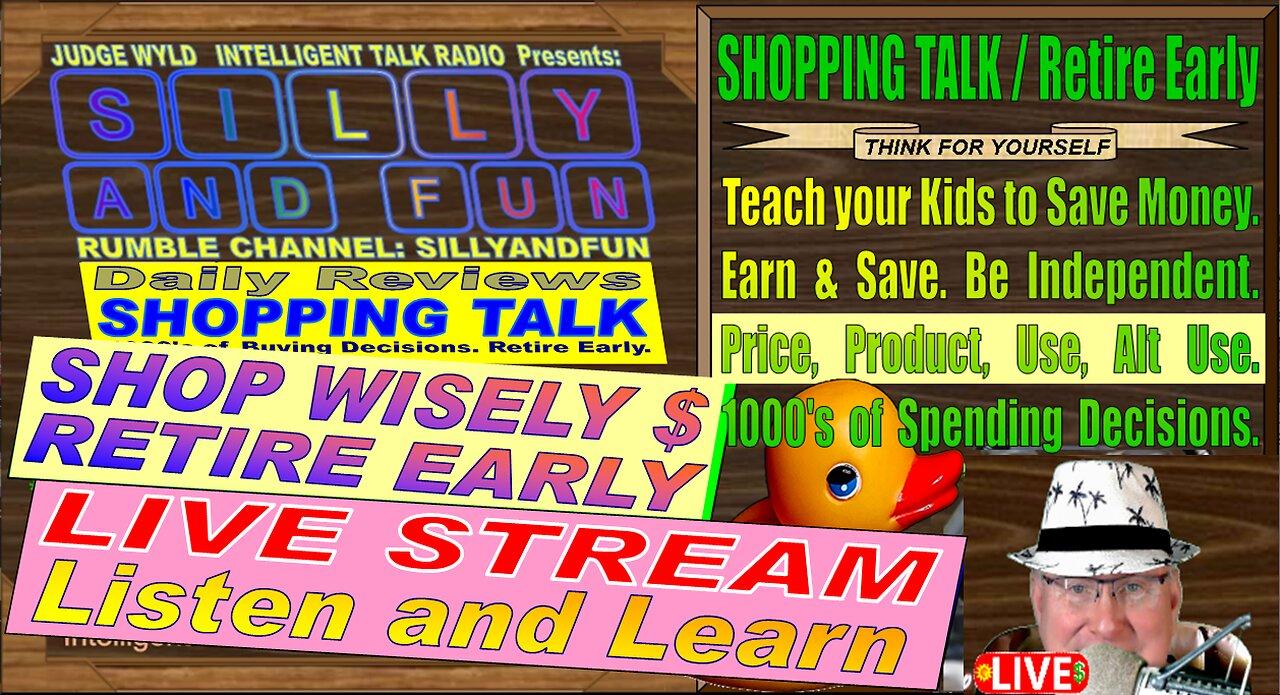 Live Stream today, Tuesday.
Great fresh advice DAILY on how to examine a product before buying and even learning how not to buy items you like!
Fun, Easy Going, and Humorous Shopping Talk using One Day Deals Tuesday 11 21 2023 at BIG 5 Sporting Goods.
Also, Look at Some Home Depot Buys.
TODAY'S TALK {Exlnt BearPaw Lady Sexy Hike Boot 22$!!!, Exlnt Flat Shoe, Ellis Bland Shoe 22$, Rugged Sherpa Coat 49$, Desert Service Boot 45$, 10in Queen Airbed 18$, Soccer Goal, Fabric Camp Table 16$, 15° Sleep Bag, Memory Pillow, Day Pack, Lady Winter Clothes, Scooter, Pair of Talk Radios 25$, 80lb Weight Center, Weight Lifting Gloves, Exercise Sweat Pants, Snow Pants, Fighting Gloves, Golf Shoes, Air Gun, Ammo ...and so much more Click Bait!}