TikTok
Video-sharing application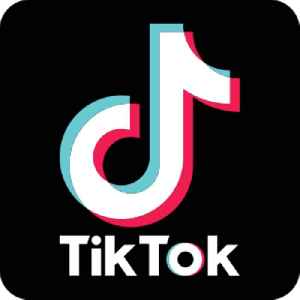 TikTok / Douyin is a Chinese video-sharing social networking service owned by ByteDance, a Beijing-based Internet technology company founded in 2012 by Zhang Yiming. It is used to create short music, lip-sync, dance, comedy and talent videos of 3 to 15 seconds, and short looping videos of 3 to 60 seconds. ByteDance first launched Douyin for the Chinese market in September 2016. Later, TikTok was launched in 2017 for iOS and Android in most markets outside of mainland China; however, it only became available worldwide, including the United States, after merging with Musical.ly on August 2, 2018.


U.S. ban on TikTok could cut it off from app stores

President Donald Trump's executive order banning China's TikTok could prevent U.S. app stores from offering the popular short-video app and make advertising on the platform illegal, according to a..
Credit: Reuters Studio Duration: 01:45
Published
Selena Gomez Invites Everyone To Her Virtual Movie Premiere

Selena Gomez is inviting everyone to the virtual premiere of her new movie, "This Is The Year." The actress co-stars with David Henrie in the film. The film is also Henrie's directorial feature debut..
Credit: Wochit News Duration: 00:31
Published
TikTok's journey from social star to Trump target

[NFA] Microsoft's potential acquisition of TikTok's U.S. operations is the latest twist in a rollercoaster few years for the short video app, Rosanna Philpott reports.
Credit: Reuters Studio Duration: 02:42
Published
Microsoft faces tech challenges in TikTok move

Microsoft Corp's bid to carve out parts of TikTok from its Chinese owner ByteDance will be a technically complex endeavor that could test the patience of President Donald Trump's administration,..
Credit: Reuters Studio Duration: 01:34
Published
Trump Signs Executive Order That Will Effectively Ban TikTok in the US

China-based company ByteDance is the parent company of TikTok.
Credit: Cover Video STUDIO Duration: 01:11
Published
US Stocks Close Mixed

Reuters US equities closed mixed on Friday as traders weighed escalating US-China tensions against rosy labor-market data. President Donald Trump issued executive orders Thursday afternoon targeting..
Credit: Wochit News Duration: 00:33
Published
President Trump Issues Executive Order Barring Transactions With ByteDance | THR News

President Donald Trump issued an executive order on Thursday evening barring transactions with ByteDance, forcing the Chinese tech firm to divest itself of its U.S. TikTok operations.
Credit: The Hollywood Reporter Duration: 01:28
Published
Trump orders bans on China's TikTok, WeChat

U.S. President Donald Trump on Thursday unveiled sweeping bans on Chinese-owned apps TikTok and WeChat in a major escalation of tensions with Beijing. Gloria Tso reports.N
Credit: Reuters - Politics Duration: 02:06
Published
World stocks end four-day winning streak

World stocks ended four days of gains on Friday after U.S. President Donald Trump cranked up simmering tensions with China by banning U.S. transactions with two popular Chinese apps, Tencent's WeChat..
Credit: Reuters Studio Duration: 01:25
Published
Amid China tension, India & Japan talk business as Delhi seeks investments

Union minister Piyush Goyal spoke at the Invest India Exclusive Investment Forum - Japan Edition on Thursday, seeking to boost trade ties between Delhi and Tokyo. He said that together, the two nations..
Credit: HT Digital Content Duration: 02:30
Published
Instagram Launches TikTok Competitor Reels

With TikTok's potential ban in the United States, Instagram is the latest company to hop on the competitor bandwagon.
Credit: Cover Video STUDIO Duration: 00:54
Published
Facebook launches TikTok rival inside Instagram

Facebook rolled out a new short-form video service called Reels within its popular Instagram app in an apparent attempt to steal some of rival TikTok's teen users. Lisa Bernhard produced this report.
Credit: Reuters Studio Duration: 01:50
Published
U.S. to act on TikTok, other Chinese apps 'in coming days' -WH

The United States will take action in coming days on the popular short-video app TikTok and other Chinese apps, White House spokeswoman Kayleigh McEnany told reporters at a briefing on Tuesday, but..
Credit: Reuters Studio Duration: 00:46
Published
Trump flips on TikTok, urges big U.S. sales cut

[NFA] Just a few days after President Donald Trump said he was considering banning China's TikTok in the United States, Trump reversed course on Monday, saying the U.S. should receive a "substantial..
Credit: Reuters Studio Duration: 01:38
Published
Snapchat Targets TikTok With Music On Snaps

Snapchat Targets TikTok With Music On Snaps
Credit: Wochit News Duration: 00:26
Published
Tie-dye Is The New Cool Quarantine Craft

A colorful fashion trend seen in the '60s and '70s is making a big comeback. Tie-Dying fabric is gaining popularity amid the coronavirus pandemic. With more people spending more time at home, the fun..
Credit: Wochit News Duration: 00:30
Published
TikTok and The Weeknd team up for virtual concert

The show is on August 7 at 8:30 PM ET with a digital avatar representing the singer.
Credit: Cover Video STUDIO Duration: 00:58
Published
You Might Like



Twitter 'looking' at a possible TikTok tie-up

The messaging platform has approached under-fire TikTok about a possible deal, according to sources.




BBC News - Published





American Idol creator Simon Fuller turns to TikTok talent

Simon Fuller has teamed up with the video sharing app to find the next big pop group.




BBC News - Published





TikTok: Trump signs order to address 'threat' of Chinese app

Beginning in 45 days, any US transaction with parent company ByteDance will be banned.




BBC News - Published





TikTok swing challenge: Seven teens trapped in Derbyshire

Teenagers filming themselves in baby and toddler swings are warned not to waste fire crews' time.




BBC News - Published





Mariah Carey's Son Tries Putting Her on TikTok, Hilariously Fails

Mariah Carey's son clearly knows the rules about Mom being "camera-ready" ... as evidenced by this hilarious video of him trying to get her to appear on his TikTok video!!! Mariah and Nick Cannon's..




TMZ.com - Published





TikTok twins charged over bank robbery 'prank'

Alan and Alex Stokes are accused of faking a bank robbery "to gain popularity on social media".




BBC News - Published





TikTok Stars Believe Trump Wants to Ban App as Revenge for Trolling Him

President Trump says his threat to ban TikTok is about China stealing data, but that's just a cover story ... at least according to TikTokers who think he can't take a joke, and simply wants revenge...




TMZ.com - Published





TikTok to open $500m data centre in Ireland

The firm says the move represents its "long-term commitment to Europe".




BBC News - Published





Instagram rolls out its TikTok rival Reels

The photo-sharing app adds new features that will be very familiar to TikTok fans.




BBC News - Published





TikTok: The story of a social media giant

How did the social media platform get so big and where could it be heading?




BBC News - Published





TikTok founder defends potential Microsoft sale

President Donald Trump has threatened to bar the popular video-sharing social media firm from the US.




BBC News - Published





TikTok: What TikTokers make of Trump's ban threat

The confusion around the video app's future has left creators at a loose end - or issuing goodbyes.




BBC News - Published





Donald Trump: US Treasury should get cut of TikTok deal

The president's comments come after Microsoft said it is in talks to buy the app's US business.




BBC News - Published





What's going on with TikTok?

Microsoft confirmed it wants to acquire TikTok after President Trump threatened to ban the app.




BBC News - Published





Call for TikTok security check before HQ decision

The owner of the short-form video app has London on a shortlist of possible locations.




BBC News - Published





President Trump Says TikTok Will Shut Down by Sept. 15 Unless Deal's Made

President Trump's set a deadline for Microsoft -- or any other tech giant for that matter -- to buy TikTok's U.S. operations or he'll shut the app down for good. The Prez spoke to reporters Monday at..




TMZ.com - Published





Beyond TikTok: Who else might President Trump ban?

Other Chinese-owned software could face difficulties in the US, if TikTok ban goes ahead.




BBC News - Published





TikTok: Pompeo says Trump to crack down on Chinese software in coming days

US Secretary of State Mike Pompeo says Chinese-owned software poses an "array" of security risks.




BBC News - Published





TikTok: Microsoft pauses talks on buying US arm - reports

The tech giant's possible purchase of the China-owned app's US arm were put in doubt by Donald Trump.




BBC News - Published





TikTok: US general manager Pappas says app 'here for the long run'

US General Manager Vanessa Pappas defends the Chinese-owned app as President Trump threatens to ban it.




BBC News - Published





TikTok: How would the US go about banning the Chinese app?

There are several options, from preventing the app being downloaded, to blocking the firm's servers.




BBC News - Published





Trump says he will ban TikTok in the US

US security officials fear the Chinese-owned app could be used to collect Americans' personal data.




BBC News - Published





TikTok blasts 'copycat' Facebook as US starts probe

The Chinese-owned firm pens a fierce defence of its role in the US as it faces fresh scrutiny.




BBC News - Published





TikTok: How app got caught up in the US-China clash

Why is there so much controversy surrounding the popular short-video app?




BBC News - Published





TikTok's UK headquarters in doubt amid US pressure

Uncertainty over the Chinese video sharing app comes as tension mounts between the UK and China.




BBC News - Published





Could the US or UK be the next countries to ban TikTok?

With the short-video app already banned in India, Sophia Smith Galer looks at whether the UK or the US could be next.




BBC News - Published





TikTok: Amazon tells employees to remove app from phones

The company asks its employees to remove the TikTok app from their phones over "security risks."




BBC News - Published





Human remains found on Seattle beach by TikTok filmers identified

Officials in Seattle say Jessica Lewis, 35, and her boyfriend Austin Wenner, 27, were shot dead.




BBC News - Published





TikTok to exit Hong Kong market 'within days'

The move by the short-form video app comes after China imposed its new security law on the city.




BBC News - Published





TikTok's Boogaloo extremism problem

Extremists have found a home on Tiktok, and the platform is working out what to do about it.




BBC News - Published





India bans TikTok, WeChat and dozens more Chinese apps

The Indian government says it has banned 59 apps with links to China on national security grounds.




BBC News - Published





Loren Gray: TikTok star 'glad' she shared sexual assault story

Loren Gray tells Radio 1 Newsbeat making videos helped her heal after being sexually assaulted.




BBC News - Published





TikTok: Fears videos may 'trigger eating disorders'

Some of the content on the video-sharing app glamourises unhealthy weight loss, campaigners say.




BBC News - Published





Donald Trump: TikTok users and K-pop fans said to be behind poor Tulsa turnout

Teens across the US reportedly ordered tickets without intending to turn up to ensure there would be empty seats.




BBC News - Published





TikTok's Mayer pledges fake news fight in call with EU's Breton

Chinese video app TikTok's new Chief Executive Kevin Mayer has told EU digital chief Thierry Breton he intends to play an active role fighting disinformation, an EU official said on Tuesday, as Breton..




Reuters - Published




S1mba's hit single experience with Rover 'surreal'

S1mba's debut single Rover went viral on TikTok after celebrities posted videos dancing to the track.




BBC News - Published





TikTok has its Arab Spring moment as teen activism overtakes dance moves

Just a few months ago, 17-year-old Taylor Cassidy was spending hours flailing her arms in an attempt to pick up the latest dance move the "Renegade."




Reuters - Published




Policeman's video helps locate long-lost father

A TikTok video filmed in north India helped a family on the other end of the country find their father.




BBC News - Published





Dancing gran, 88, goes viral with TikTok videos

Ruth Rudd, from Kidderminster, says she's just 'an elderly lady making a fool of herself'.




BBC News - Published





House Republicans press TikTok on use of kids' data, ties to Beijing

Two leading Republicans in the U.S. House of Representatives wrote a letter to the founder of the popular video sharing app TikTok on Thursday, asking about potentially illegal use of data about..




Reuters - Published





TikTok skin trend accused of 'promoting colourism'

A trend that sees lighter-skinned people artificially darken their skin tone has caused a backlash.




BBC News - Published





TikTok, Gates pledge $20 million to help Africa tackle COVID-19

The social media platform TikTok and the philanthropic Gates Foundation donated $10 million each on Wednesday to the vaccine alliance GAVI to help fund efforts to tackle the COVID-19 pandemic in..




Reuters - Published





Heather Watson: Tennis star's TikTok obsession during lockdown

In the fourth part of BBC Sport's 'In isolation with...' series, tennis player Heather Watson discusses her TikTok obsession.




BBC News - Published





'Acting, singing, magic… TikTok is my new obsession!'

In the fourth part of BBC Sport's 'In isolation with...' series, tennis player Heather Watson discusses her TikTok obsession.




BBC News - Published





How Drake harnessed TikTok to slide to number one

Tik Tok emerged as a powerful way to break new music. Now established acts are paying attention.




BBC News - Published





Coronavirus: The grandad who became a TikTok star without realising it

Joe Allington was persuaded to dance on TikTok for the first time in January. Now he's got 1.5 million followers.




BBC News - Published





Coronavirus: Devon couple get engaged on TikTok

Justin Manester popped the question to Jody Ellis while singing Jason Derulo's song Marry Me.




BBC News - Published





Under lockdown, U.S. teens turn to TikTok for life hacks, laughs

Millions of U.S. teenagers shut up in their homes and receiving their education online are turning for morale support and comic relief to each other - via immensely popular video sharing apps like..




Reuters - Published




Does being 'TikTok famous' actually make you money?

Social media app TikTok has created a host of young stars in the UK, but can they make money from the medium?




BBC News - Published





TikTok make-up influencer: 'I feel like an outsider'

Ruben says some make-up brands are not selling enough foundation shades for people of colour.




BBC News - Published