Angela Rayner
Deputy Leader of the Labour Party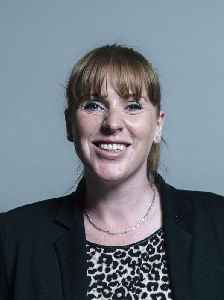 Angela Rayner is a British politician serving as Shadow First Secretary of State since 2020, and has served as Member of Parliament (MP) for Ashton-under-Lyne since 2015. A member of the Labour Party, Rayner has also served as its Deputy Leader, Chair and National Campaign Coordinator since 2020. She was previously Shadow Secretary of State for Education from 2016 to 2020.


Labour: Mass confusion could cause more deaths

Labour's Deputy Leader Angela Rayner has suggested the 'mass confusion' over changes to lockdown could lead to more deaths on the government's hands. Report by Etemadil. Like us on Facebook at..
Credit: ODN Duration: 01:37
Published