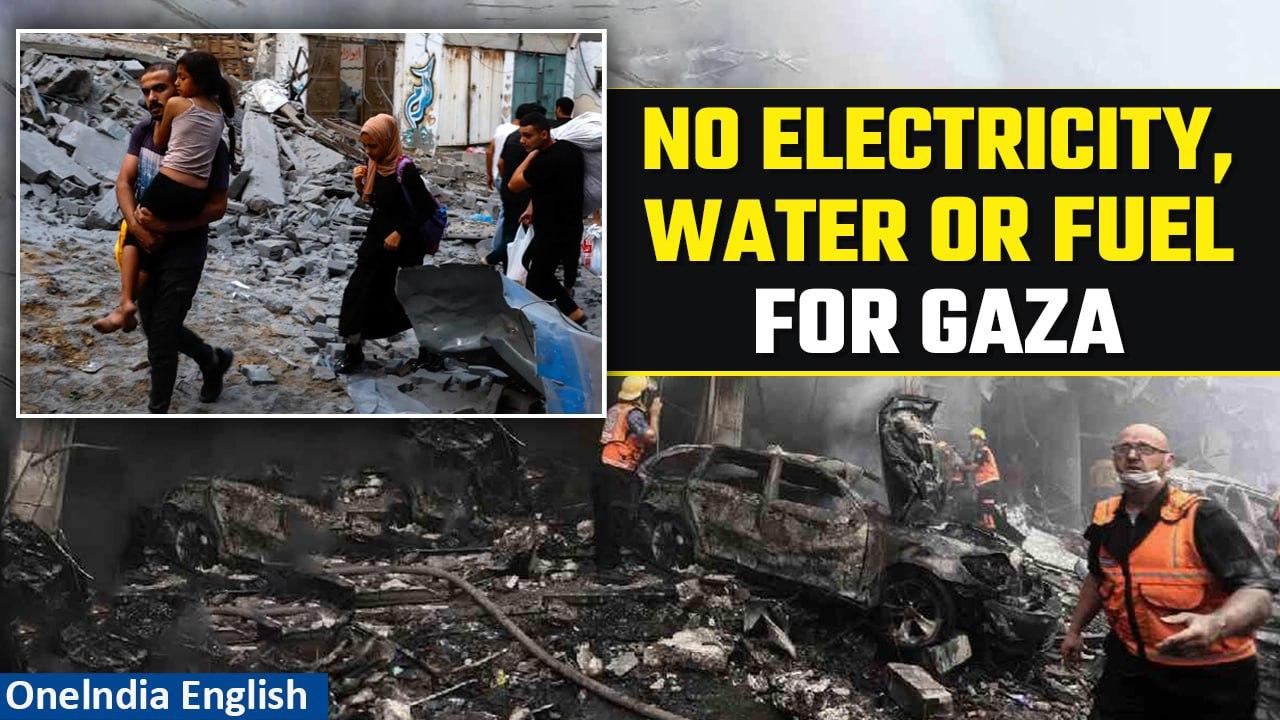 The latest Israel-Palestine war, ignited by a wide-ranging attack by the militant group Hamas on Israel, has already claimed thousands of lives on both sides.
The immediate trigger was Hamas militants firing thousands of rockets and sending fighters -- through land, air and sea -- into Israeli towns near the Gaza Strip during a major Jewish holiday (Simchat Torah) on October 7 in a deadly offensive branded "Operation Al-Aqsa Flood".
Israel has been responding to Saturday's attack with a massive bombardment of the Hamas-controlled Gaza Strip.
Israeli Prime Minister Benjamin Netanyahu has vowed to "crush and destroy" Hamas.
#Israel #Gaza #IsraelvsGaza #IsraelGazaConflict #IsraelPalestineConflict #GazaPower #GazaPowerCut #GazaCompleteDarkness #GazaBlockaded #IsraelBlockadesGaza #GazaStrip ~HT.99~PR.152~ED.101~