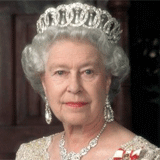 Kylie Minogue to perform at the Queen's 92nd birthday
Kylie Minogue might be known as the princess of pop, but now she's set to perform for a Queen.
PinkNews
Nostalgia: Talented Brighton actress who played the Queen twice
ACTRESS Flora Robson was famed for her portrayal of a diverse range of characters including Queen Elizabeth I.
The Argus
Ever heard of the Site Selectors Guild? Neither had we before today, but this group of investors could bring make-or-break opportunities to the Queen City. Better start getting familiar!


Source: Rumble -



Queen Elizabeth II is turning 92 in style! BBC has announced a concert in honor of The Queen's 92nd birthday party – and it's quite an unexpected lineup! Shawn Mendes, Shaggy, Kylie Minogue, Sting..


Source: Wochit Entertainment -




Source: Marie Claire -



A new biography of Prince Charles details his supposed travel demands, and some of them are pretty intense. Buzz60's Nathan Rousseau Smith has more.


Source: Buzz60 -



Producers Of 'The Crown' Apologize To Claire Foy And Matt Smith For "Media Storm"


Source: Wochit Entertainment -


Queen Called Camilla A 'Wicked Woman' After Drinking One Too Many Martinis
Queen Elizabeth never approved of Camilla Parker Bowles! In a new biography by by British investigative journalist Tom Bower, the author reveals what the monarch really thought about Prince Charles'..
Radar Online
Queen's 2018: Kyle Edmund and Feliciano Lopez added to field
Kyle Edmund is to play at the Queen's Championship this summer in his first appearance on home soil since taking over as British number one.
BBC Sport
Also reported by •BBC Local News •BBC News
The Beatles' Ringo Starr Gets Knighted by Prince William!
Ringo Starr kneels down and gets knighted by Prince William during an Investiture ceremony held at Buckingham Palace on Tuesday (March 20) in London, England. William stood in for his grandmother Queen..
Just Jared
Woman, 18, dies following A40 crash as police seek off-duty female nurse who helped at the scene
The young woman was airlifted to Queen Elizabeth Hospital in Birmingham after the collision between her Vauxhall Corsa and a Vauxhall Vivaro van but later died
Stroud Life
Also reported by •Gloucestershire Echo •Gloucester Citizen
'The Crown' producers apologize for royal show pay disparity
LOS ANGELES (Reuters) - The producers of television series "The Crown" apologized on Tuesday for paying the award-winning actress who played Queen Elizabeth less than her male co-star but said nothing..
Reuters
Royal family secret names: The fake names Prince Harry, Meghan Markle and Prince William have used uncovered
The royals sometimes opt for different names to avoid drawing attention to themselves [Getty] It's not easy being a member of the royal family.  The likes of The Queen, Prince William, Prince Harry..
OK!
The Crown stars Claire Foy and Matt Smith get apology over pay
The actress earned less for starring as the Queen than her co-star who played the Duke of Edinburgh.
BBC News
Barmaid at 'haunted' pub soaked as glass of wine moves itself
A landlady of a Sheffield pub says that a Victorian ghost moved a glass causing it to drench a barmaid. The Queen pub in Mosborough has long-been surrounded by 'haunting' rumours.
MailOnline
Queen wears bright orange to visit the Royal Academy of Arts
The Queen turned heads on Tuesday in a bright orange coat dress with a co-ordinating hat as she paid a visit to the Royal Academy of Arts in central London, to tour the redeveloped site.
MailOnline
Fever-Tree replaces Aegon as Queen's Club tennis title sponsor
Fever-Tree is to take over as title sponsor of The Queen's Club tennis tournament, ending insurer Aegon's nine-year tenure.
PRWeek
Water bacteria probe extended to Queen Elizabeth Hospital
Four patients at the Royal Hospital for Children in Glasgow are now being treated for infections.
BBC News
Also reported by •BBC Local News