Stratford, London
Human settlement in England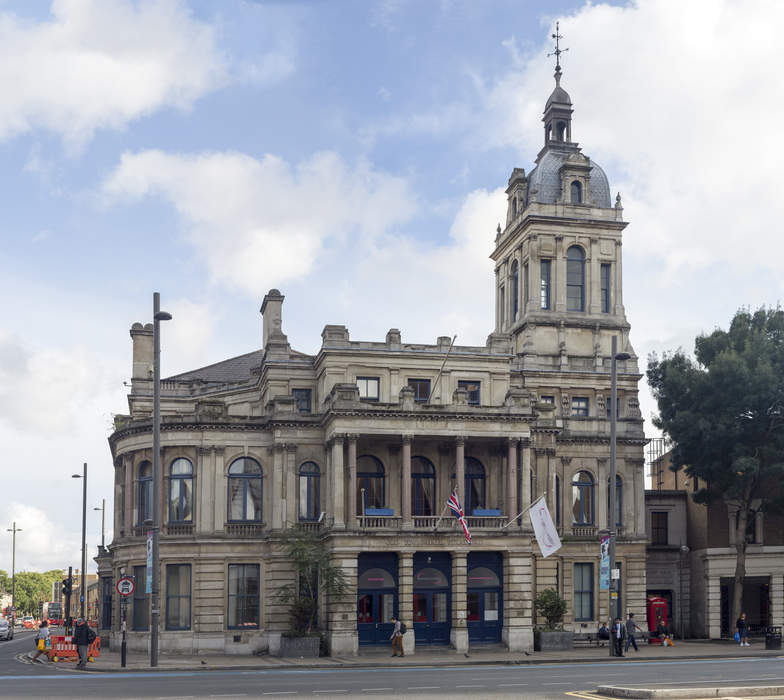 Stratford is a district in the East End of London, in the London Borough of Newham, England. It is 6 miles (10 km) east-northeast of Charing Cross and is in East London. Stratford is part of the Lower Lea Valley and includes the localities of Maryland, East Village, Mill Meads, Stratford City and Forest Gate. It is historically part of the ancient parish and subsequent County Borough of West Ham, which became the western half of the modern borough within a Greater London in 1965. Historically an agrarian settlement in the county of Essex, Stratford was transformed into an industrial suburb after the introduction of the railway in 1839.


You Might Like
Stratford stabbing: Family of stabbed boy speak of loss
Baptista Adjei, 15, was stabbed to death in east London on his way home from school.
BBC News - Published
Stratford stabbing: Baptista Adjei's 'had plans for life'
The family of Baptista Adjei, who was stabbed after getting off a bus, say he was a "very loving boy".
BBC News - Published
Climate activists charged over Tube protests
Extinction Rebellion activists climbed on to trains at Stratford, Canning Town and Shadwell on Thursday.
BBC News - Published
London stabbings: Teenager charged with killing 15-year-old Baptista Adjei in Stratford
Another teenager was stabbed to death hours later in London
Independent - Published
Stratford stabbing: Boy charged with murder of Baptista Adjei
The boy, aged 15, is charged with the murder of Baptista Adjei outside a busy London shopping centre.
BBC News - Published
Stratford stabbing: Killed teenager named by police
Baptista Adjei was killed when he was attacked on a bus or shortly after getting off, police say.
BBC News - Published
Stratford shopping centre stabbing: Teenager dies
A male teenager was fatally stabbed outside on the Stratford Broadway about 15.20 BST on Thursday.
BBC News - Published
Body scanners to screen London commuters for weapons
Passengers are scanned as they walk through Stratford station, in the "battle against knife crime".
BBC News - Published
London killings: Man stabbed to death in Stratford is fourth victim in just four days
Two teenagers were killed within minutes of each other on Friday before a man in his 30s died in Tower Hamlets 24 hours later
Independent - Published
London stabbing: Man found fatally wounded in Stratford
The man, believed to be in 40s, was the fourth person to be killed in London in the last three days.
BBC News - Published