Warwickshire
County of England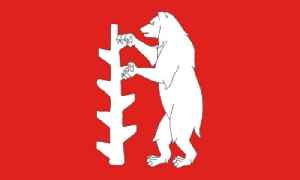 Warwickshire is a county in the West Midlands region of England. The county town is Warwick, and the largest town is Nuneaton. The county is famous for being the birthplace of William Shakespeare.


Teenager shares her cancer survival scrapbook

A schoolgirl whose cancer was mistaken for exhaustion caused by end of year exam stress has revealed how she documented her year-long battle with the disease in a highly personal scrapbook.Ella..
Credit: PA - Press Association STUDIO Duration: 02:25
Published
You Might Like



Bresnan hits Bears ton in Bob Willis Trophy - day two round-up

Veteran Tim Bresnan stars on day two of the Bob Willis Trophy with a century on debut as Warwickshire take charge against Northants.




BBC News - Published





Spectator pilot schemes extended at Edgbaston and The Oval

Surrey and Warwickshire can admit crowds of up to 2,500 for the first two days of their opening Bob Willis Trophy fixtures.




BBC News - Published





Tim Bresnan: Warwickshire sign ex-England all-rounder after Yorkshire exit

Warwickshire sign former Yorkshire and England all-rounder Tim Bresnan on an initial loan, followed by a two-year deal.




BBC News - Published





UK weather: Rain, wind and flood warnings bring heatwave to an end

Yellow weather warnings have been issued in Staffordshire, Birmingham, Warwickshire, Loughborough and Nottingham




Independent - Published





'I had a prosthetic leg fitted last week, now I'm walking 10km'

Ex-Warwickshire batsman Andy Moles had his left leg amputated 10 weeks ago, but that is not stopping him walking 10km for charity.




BBC News - Published





HS2: Protester living in tree 'willing to be arrested'

The man, called Quercus, was interviewed from a tree in an ancient Warwickshire woodland.




BBC News - Published





The Fox Inn in Loxley: Locals buy village pub

Villagers raised £250,000 to buy The Fox Inn in Loxley, Warwickshire.




BBC News - Published





Roman and Anglo-Saxon artefacts found in Baginton

Pots, jugs and jewellery are among the items carefully dug up from burial sites in Warwickshire.




BBC News - Published




Christmas card delivered to wrong address 5,200 miles away

A Christmas greeting sent from south Wales to Warwickshire ends up in San Francisco.




BBC News - Published





Warwickshire man uses pension to save 62,000 animals

Geoff Grewcock set up the Nuneaton and Warwickshire Wildlife Sanctuary in his garden 18 years ago.




BBC News - Published





General Election 2019: 'MPs need to do more for communities'

Regulars trying to save their village pub in Warwickshire want politicians to do more to help rural communities.




BBC News - Published





B-52 bomber plane part lands in Warwickshire garden

The B-52 bomber was on a routine training mission when the wing-tip gear door fell from the plane.




BBC News - Published





Warwickshire's Wroxall Abbey: Couples 'lose thousands' as wedding venue shuts

Wroxall Abbey Hotel closed suddenly but wedding couples are angry as they say no-one told them.




BBC News - Published





Toddler critically ill after Bedworth house fire

A woman was arrested on suspicion of neglect after the blaze in Warwickshire.




BBC News - Published





Polistes Nimpha: 'First' sighting of wasp species in Warwickshire

The Polistes Nimpha paper wasp may have arrived in the UK on a plant or in a lorry, experts say.




BBC News - Published





County Championship: Notts relegated and Warwickshire survive after Westley & Cook help Essex draw

Warwickshire officially secure their safety to send Nottinghamshire down after Sir Alastair Cook and Tom Westley bat Essex to a draw.




BBC News - Published





Babar Azam: Pakistan batsman to play for Somerset in County Championship

Pakistan batsman Babar Azam will play for Somerset in their County Championship match against Warwickshire.




BBC News - Published





Inspectors' concern over Warwickshire and West Mercia probation

Inspectors say more work is needed across four West Midlands counties to safeguard the public.




BBC News - Published





County Championship: Peter Siddle takes 5-33 as Essex build a lead against Warwickshire

Essex paceman Peter Siddle takes 5-33 to help the hosts build a lead as Warwickshire are bowled out for 161.




BBC News - Published





County Championship: Ian Holland & Aneurin Donald hit Hampshire tons against Warwickshire

Ian Holland and Aneurin Donald both score centuries to put Hampshire in a strong position against Warwickshire on day one.




BBC News - Published





£10k bionic arm bid for Warwickshire farmer after accident

Friends of Andy Webster, who lost his arm in a farming accident, hope to help him buy a bionic limb.




BBC News - Published