West End theatre
Term for mainstream professional theatre staged in and near the West End of London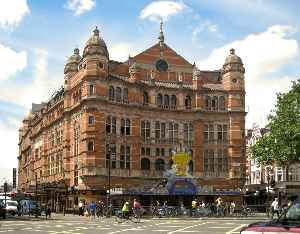 West End theatre is a common term for mainstream professional theatre staged in the large theatres of "Theatreland" in and near the West End of London. Along with New York City's Broadway theatre, West End theatre is usually considered to represent the highest level of commercial theatre in the English-speaking world. Seeing a West End show is a common tourist activity in London.


St. Pancras piano man's video with Cats star vocal goes viral
Ceili O'Connor - from West End musical Cats - joined Denis Robinson, 91, as he played at St Pancras.
BBC News - Published
Search this site and the web:
You Might Like