Chester Zoo
Zoological garden at Upton-by-Chester, in Cheshire, England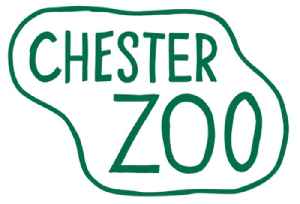 Chester Zoo is a zoo at Upton by Chester, in Cheshire, England. Chester Zoo was opened in 1931 by George Mottershead and his family. It is one of the UK's largest zoos at 51 hectares. The zoo has a total land holding of approximately 160 hectares.


Three mongoose pups explore UK zoo

Dwarf mongoose triplets emerge from their burrows in Chester Zoo for the first time since birth
Credit: Reuters - Viral Video Duration: 00:57
Published
Baby mongoose triplets born at Chester Zoo

Tiny dwarf mongoose triplets have emerged from their burrows for the very first time after being born at Chester Zoo. Conservationists at the zoo reported hearing "tiny squeaks" inside the mongoose..
Credit: PA - Press Association STUDIO Duration: 01:20
Published
You Might Like
Search this site and the web: