Anne, Princess Royal
Daughter of Queen Elizabeth II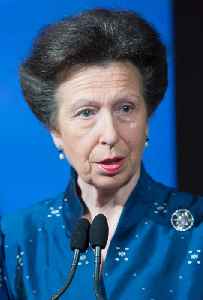 Anne, Princess Royal, is the second child and only daughter of Queen Elizabeth II and Prince Philip, Duke of Edinburgh. She is 14th in line to the throne as of August 2019 and has been Princess Royal since 1987.


Royal Children Through the Years

We're used to seeing the young Princes and Princesses whether it's a formal outings or the Duchess of Cambridge posting one of her own photos. But, do you know what Prince Charles looked like as a..
Credit: ODN Duration: 03:04
Published
Princess Anne marks 70th birthday with three new portraits

Princess Anne has marked her 70th birthday with three portraits. The photos were taken at the Princess Royal's home at Gatcombe Park, Gloucestershire. Report by Barnesj. Like us on Facebook at..
Credit: ODN Duration: 00:43
Published
Anne's 70th birthday marked with three official photographs

The Princess Royal's 70th birthday has been marked with the release of threeofficial photographs to celebrate the milestone. Anne is known for her no-nonsense approach to life and tenacious attitude..
Credit: PA - Press Association STUDIO Duration: 01:05
Published
The Olympic Royal, Princess Anne, turns 70

Princess Anne Elizabeth Alice Louise was born on August 15, 1950, the second of the queen's four children. She went on to shirk the royal stereotype, even competing in the Olympics.
Credit: Reuters Studio Duration: 01:04
Published
Princess Anne at 70

The Princess Royal turns 70 on August 15. We take a look back on some of thememorable moments of her life so far.
Credit: PA - Press Association STUDIO Duration: 01:24
Published
You Might Like
Search this site and the web: