United States National Security Council
U.S. federal executive national security and intelligence forum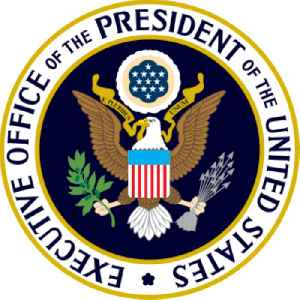 The White House National Security Council (NSC) is the principal forum used by the President of the United States for consideration of national security, military matters, and foreign policy matters with senior national security advisors and Cabinet officials and is part of the Executive Office of the President of the United States. Since its inception under Harry S. Truman, the function of the Council has been to advise and assist the President on national security and foreign policies. The Council also serves as the President's principal arm for coordinating these policies among various government agencies. The Council has counterparts in the national security councils of many other nations.


Huawei leak not matter for us, police say
Leaked information from the National Security Council about Huawei "did not amount to a criminal offence", police say.
BBC News - Published
Gavin Williamson: Could sacked defence secretary face criminal charge and possible prison term?
Dramatic firing comes after huge inquiry into Huawei leak from National Security Council – but Williamson denies accusations
Independent - Published
U.S. urges North Korea to stick with diplomacy
The United States on Thursday urged North Korea to refrain from further provocations after the communist country test-fired two new short-range ballistic missiles and said it still hoped for a..
Credit: Reuters Studio Duration: 01:17Published
UK's May fires defense secretary over Huawei leak
British Prime Minister Theresa May fired her defense minister on Wednesday over a leak of discussions in the National Security Council about Chinese telecoms company Huawei, the latest of her allies to..
Reuters - Published
Also reported by •Independent
Fired UK defense minister Williamson denies Huawei leak
Fired by British Prime Minister Theresa May as defense secretary on Wednesday, Gavin Williamson denied leaking information about Chinese telecoms company Huawei from her National Security Council.
Reuters - Published
Gavin Williamson sacking: How hunt for Huawei leak led to defence secretary's phone
Williamson thought to have been first cabinet minister interviewed in probe into National Security Council breach
Independent - Published
Huawei: Unprecedented leak from National Security Council 5G meeting sparks demands for investigation
Critical national security issues should not be used 'as political ammunition in a Tory civil war', says Labour
Independent - Published
You Might Like