Netflix
American content platform and production company
---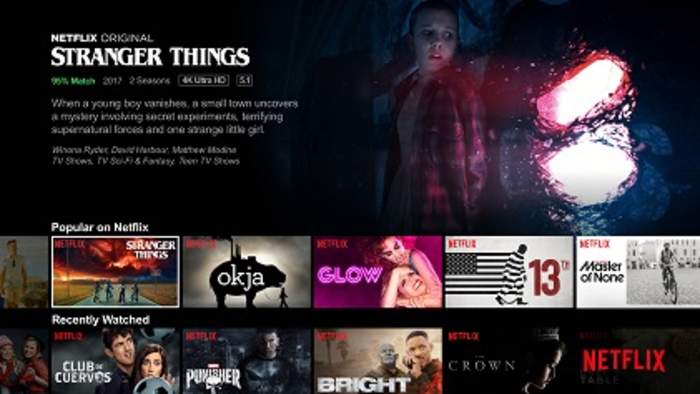 Netflix, Inc. is an American over-the-top content platform and production company headquartered in Los Gatos, California. Netflix was founded in 1997 by Reed Hastings and Marc Randolph in Scotts Valley, California. The company's primary business is a subscription-based streaming service offering online streaming from a library of films and television series, including those produced in-house. In April 2021, Netflix had 208 million subscribers, including 74 million in the United States and Canada. It is available worldwide except in mainland China, Syria, North Korea, and Crimea. The company has offices in Canada, France, Brazil, the Netherlands, India, Japan, South Korea, and the United Kingdom. Netflix is a member of the Motion Picture Association (MPA), producing and distributing content from countries all over the globe.

Shailene Woodley, Felicity Jones, Callum Turner and Nabhaan Rizwan spoke to The Hollywood Reporter about their time-jumping,..




The Greatest Showman heartthrob celebrated on Twitter after winning Outstanding Daytime Program Host for his Netflix series Down to..



'Pearl' — created by the Duchess of Sussex — is about a young girl who is inspired by influential women in history and counts..




PA - Press Association STUDIO