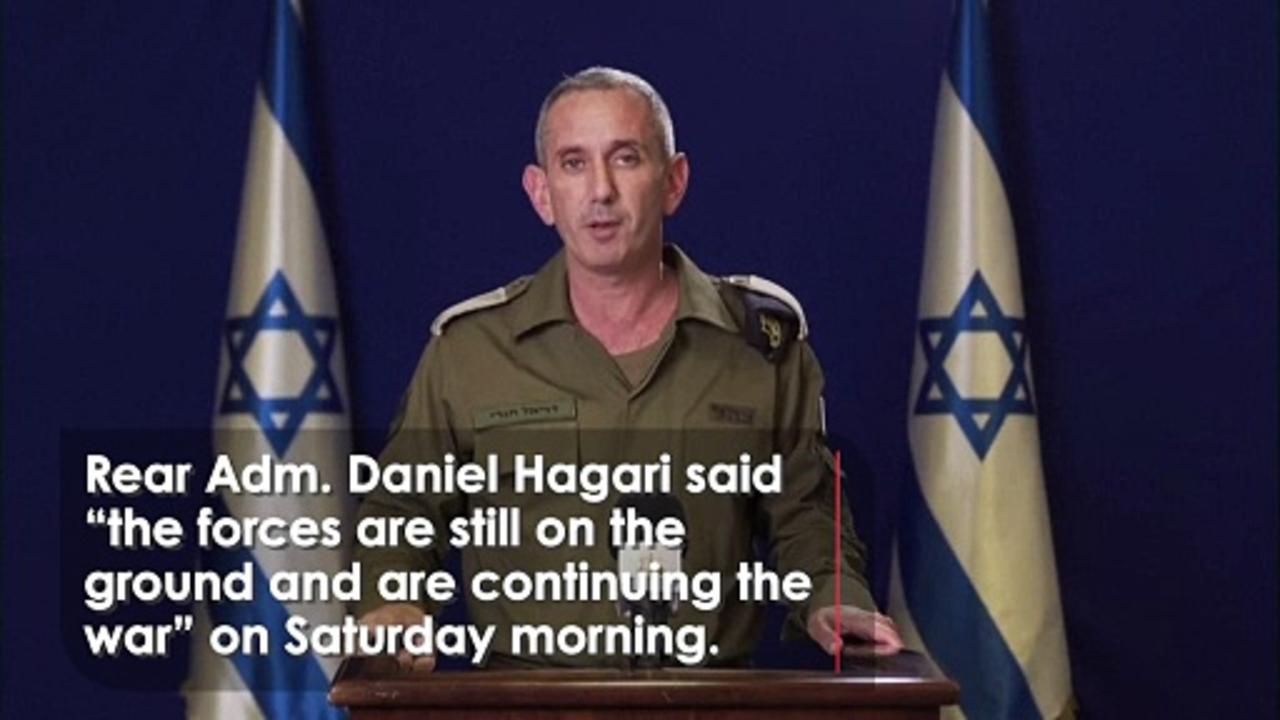 Israel intensified its airstrikes of Gaza overnight after the military said it was "expanding operations" in the territory.
Multiple explosions could be seen in Gaza in the early hours of Saturday as the conflict enters its third week.
Communication with Gaza Strip residents became almost impossible as phone and internet services were cut off.
Rear Adm.
Daniel Hagari said "the forces are still on the ground and are continuing the war" on Saturday morning.
Report by Bangurak.
Like us on Facebook at http://www.facebook.com/itn and follow us on Twitter at http://twitter.com/itn