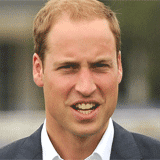 The Beatles' Ringo Starr Gets Knighted by Prince William!
Ringo Starr kneels down and gets knighted by Prince William during an Investiture ceremony held at Buckingham Palace on Tuesday (March 20) in London, England. William stood in for his grandmother Queen..
Just Jared
Meghan Markle in Suits season 7: When is the show back on Netflix and what will happen in Rachel Zane's final scenes? All the details ahead of actress' Royal Wedding to Prince Harry
Suits season 7: Meghan Markle is quitting the show at the end of the next instalment [USA Network] Prince Harry's fiancée was confirmed to be leaving the show last year after her engagement to Prince..
OK!
CBS Miami's Rudabeh Shahbazi reports on the well-known drummer from the Beatles Ringo Starr being knighted by Prince William.


Source: CBS4 Miami -



Beatles drummer Ringo Starr was appointed a Knight Commander of the Order of the British Empire in a ceremony at London's Buckingham Palace. The honor was bestowed upon the famous musician, real name..


Source: Time -



The Reason Why Prince Harry and Meghan Markle Don't Have a Prenup The royal couple won't have a prenuptial agreement and it's simple: they're not common in the U.K. The BBC reports that prenups can't..


Source: Wibbitz Studio -



Kate Middleton's St. Patrick's Day Appearance Is One of Her Last Before Maternity Leave


Source: InStyle -



The world has been obsessed with the fairytale couple ever since they tied the knot over 6 years ago.


Source: MarieClaire -


Royal family secret names: The fake names Prince Harry, Meghan Markle and Prince William have used uncovered
The royals sometimes opt for different names to avoid drawing attention to themselves [Getty] It's not easy being a member of the royal family.  The likes of The Queen, Prince William, Prince Harry..
OK!
The only item of jewellery royals such as Kate Middleton and Meghan Markle could never wear for a very sensible reason
Kate Middleton has a very impressive jewellery collection  [Getty] We're always keeping a close eye on the stunning outfits the likes of Meghan Markle  and Kate Middleton during their high-profile..
OK!
Kate Middleton and Meghan Markle SHOULD pay for their fashion choices as royal fans exclusively react to royal etiquette rule
Kate Middleton has her wardrobe expenses covered by her royal salary [Getty] It was recently revealed Meghan Markle was paying for her very expensive wardrobe out of her own pocket until she..
OK!
Prince William and pregnant Kate Middleton launch royal baby BLOG in preparation for their third child in April
Prince William and his wife have launched their baby blog [Getty] Prince William and his pregnant wife Kate Middleton are preparing for their third baby and nothing is more set up a page for their..
OK!
Ringo Starr receives knighthood: 'I'll wear it at breakfast'
The Beatles star is knighted by Prince William and jokes he'll wear his medal to breakfast.
BBC News
Royal baby name: Why Kate Middleton and Prince William are so likely to call their third baby Alice
Prince William and his wife are thought to be expecting a baby girl [Getty] With just weeks to go until Kate Middleton delivers royal baby number three, there's only two things on royal fan's..
OK!
This is why Prince William supports Aston Villa
The Duke of Cambridge is an AVFC fan
Lichfield Mercury
Also reported by •Sutton Coldfield Observer •Tamworth Herald •Walsall Advertiser
Prince William joins friends for a game of five-a-side in London
Prince William, 35, took a break from royal duties to play a game of five-a-side in south London this week. The royal, an avid football fan, wore England team shorts and Aston Villa socks for the game.
MailOnline