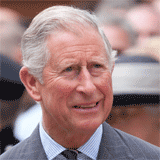 Prince Charles is coming to Devon
The Duke of Cornwall will visit the Duchy-owned HMP Dartmoor
Exeter Express and Echo
Also reported by •North Devon Journal •Western Morning News •Torquay Herald Express
Prince Charles' bizarre life exposed as Rebel Prince biography by Tom Bower claims he travels with his own TOILET SEAT
A new biography has claimed to reveal what life is like for Prince Charles when he's away from home.
Cornish Guardian
Also reported by •The Cornishman •West Briton
Biographer Tom Bower On His New Book That Prince Charles Will Hate


Source: LBC -




Source: Marie Claire -



A new biography of Prince Charles details his supposed travel demands, and some of them are pretty intense. Buzz60's Nathan Rousseau Smith has more.


Source: Buzz60 -



According to a report by Us Weekly, Queen Elizabeth called Camilla Parker Bowles a 'wicked woman' in a new biography about Prince Charles. An excerpt from REBEL Prince: The Power, Passion and Defiance..


Source: Wochit -



The world has been obsessed with the fairytale couple ever since they tied the knot over 6 years ago.


Source: MarieClaire -


A new school is being built in Newquay and Prince Charles is unveiling the name
Nansledan Primary School is set to open in September 2019
West Briton
Also reported by •Cornish Guardian •The Cornishman
This is where in Cornwall you will see Prince Charles today
Last time he came to Cornwall, he went to Truro, Newquay, Bodmin and Porthleven
Cornish Guardian
Also reported by •The Cornishman •West Briton
The Prince for sale: How super-rich offered favours to Charles
Gaining access to Prince Charles never seemed to be a problem for the super-rich — even those who sailed close to the wind. One of them was Cem Uzan, a controversial Turkish billionaire.
MailOnline
Queen cringed when Prince Charles' 'Rasputin' was mentioned
To sell seats at his fund-raising dinners in royal palaces, Charles relied heavily on two men who disliked each other intensely. One was his valet, Michael Fawcett, who became his Rasputin.
MailOnline
Queen Called Camilla A 'Wicked Woman' After Drinking One Too Many Martinis
Queen Elizabeth never approved of Camilla Parker Bowles! In a new biography by by British investigative journalist Tom Bower, the author reveals what the monarch really thought about Prince Charles'..
Radar Online
Heartbreak as Gloucester Road's iconic Prince of Wales pub reveals when it will pull its last pint
It marks the end of a long, bitter fight to save it
Bristol Post
A very royal occasion - large crowds welcome Prince Charles to Lincolnshire
A very special day for fans of the Prince of Wales
Retford Times
Also reported by •Sleaford Target •East Lindsey Target •Lincolnshire Echo •Boston Target
Prince Charles visits Lincolnshire - find out what he said at Louth Livestock Market
It was the first stop of a county-wide tour
Lincolnshire Echo