John Hickenlooper
American politician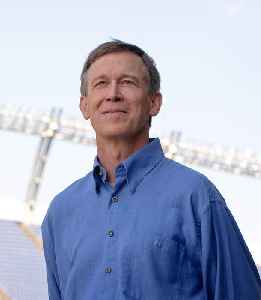 John Wright Hickenlooper Jr. is an American politician, businessman, and petroleum geologist who was the 42nd governor of Colorado from 2011 to 2019. He is a member of the Democratic Party. In 2019, Hickenlooper campaigned for the 2020 Democratic nomination for the president of the United States but dropped out before any primaries were held. He subsequently announced his candidacy for the United States Senate in 2020 to challenge one-term incumbent Republican Cory Gardner. In the June 30 primary, Hickenlooper defeated former state representative Andrew Romanoff to become the Democratic nominee.


Hickenlooper Wins Colorado Senate Primary

John Hickenlooper on the Democratic nomination for US Senate in the June 30 primaries. Hickenlooper defeated Andrew Romanoff, the former speaker of the Colorado House. Hickenlooper defeated Andrew..
Credit: Wochit News Duration: 00:31
Published
You Might Like
Search this site and the web: