Norway
Constitutional monarchy in Northern Europe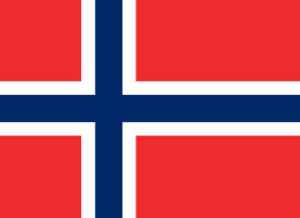 Norway, officially the Kingdom of Norway, is a Nordic country in Northwestern Europe whose territory comprises the western and northernmost portion of the Scandinavian Peninsula; the remote island of Jan Mayen and the archipelago of Svalbard are also part of the Kingdom of Norway. The Antarctic Peter I Island and the sub-Antarctic Bouvet Island are dependent territories and thus not considered part of the kingdom. Norway also lays claim to a section of Antarctica known as Queen Maud Land.


Henrik Kristoffersen wins giant slalom gold at 2019 World Championships
Norway's Henrik Kristoffersen wins the gold medal in the giant slalom at the 2019 World Championships, clinching the top spot by just 0.20 seconds.
BBC News - Published
Search this site and the web:
You Might Like