UK Independence Party
British political party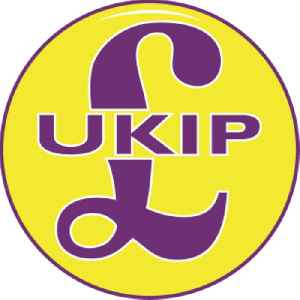 The UK Independence Party is a hard Eurosceptic, right-wing political party in the United Kingdom. It currently has one representative in the House of Lords and seven Members of the European Parliament (MEPs). It has four Assembly Members (AMs) in the National Assembly for Wales and one member in the London Assembly. The party reached its greatest level of success in the mid-2010s, when it gained two Members of Parliament and was the largest UK party in the European Parliament.


Nigel Farage won't be completing Brexit betrayal march – after weeks of urging supporters to take part
'If politicians think they can walk all over us, then we're going to march back and tell them they can't,' says former UKIP leader - who will not be doing full walk
Independent - Published
Nigel Farage urged Donald Trump to back no-deal Brexit at recent meeting in Washington
'This American administration firmly believes in the nation state, not supranational structures and this administration are hugely keen on the defence, security and indeed business relationships that..
Independent - Published
Farage's Brexit Party Warns Of Turmoil If Brexit Is Delayed
A new party backed by Nigel Farage, former leader of the Eurosceptic United Kingdom Independence Party, is sharing a dire warning with Britain's political leaders. Reuters reports Farage has switched..
Credit: Wochit News Duration: 00:43Published
Search this site and the web:
You Might Like