UK Independence Party
British political party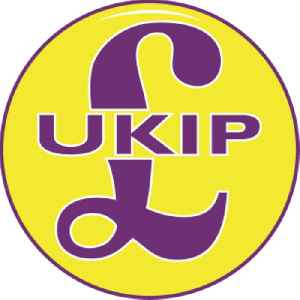 The
UK Independence Party
is a hard Eurosceptic, right-wing to far-right
political party in the

United Kingdom
. It currently has one representative in the House of Lords and two Assembly Members (AMs) in the National Assembly for Wales. The party reached its greatest level of success in the mid-2010s, when it gained two Members of Parliament and was the largest UK party in the European Parliament.
Ukip leader Richard Braine says he is 'getting a bit fed up with all this dickbraine stuff'
Newly elected leader says jokes are 'bullying'
Independent - Published
Ukip leader: Richard Braine elected as Gerard Batten's successor after EU election wipeout
New leader described controversial figures Tommy Robinson, Katie Hopkins and Milo Yiannopoulos as 'cutting edge free-speech advocates' in his campaign poster
Independent - Published
Nigel Farage launches attack on Emmanuel Macron and Ursula von der Leyen
Brexit Party leader launches an attack on European Commission presidential candidate Ursula von der Leyen and French president Emmanuel Macron during his speech at the European Parliament. MEPs will..
Credit: PA - Press Association STUDIO Duration: 01:20Published
Search this site and the web:
You Might Like