Pune
Metropolis in Maharashtra, India
---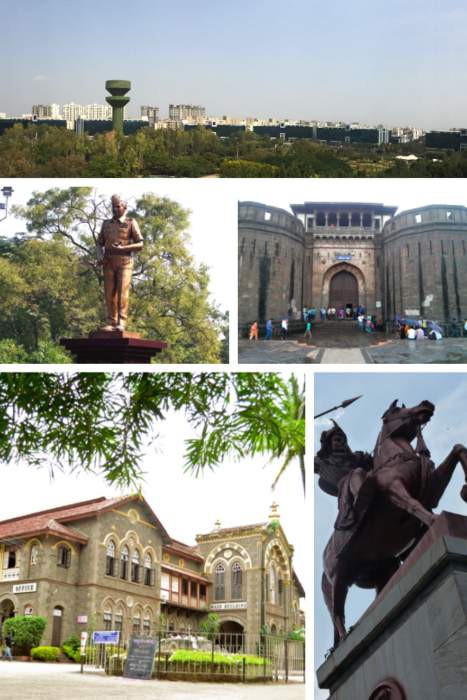 Pune,(Marathi: [puɳe] ; ), is the largest city in the state of Maharashtra and the seventh most populous city in India, with an estimated population of 7.4 million as of 2020. It has been ranked as "the most livable city in India" several times. Along with the municipal corporation limits of PCMC and the three cantonment towns of Camp, Khadki and Dehu Road, Pune forms the urban core of the eponymous Pune Metropolitan Region (PMR).

India has administered more than one crore Covid-19 vaccination doses under its nationwide vaccination drive yesterday; Harish..

The death toll from the torrential rains that battered Maharashtra's Pune and Konkan divisions over the last three days and..