Estonia
Republic in Northern Europe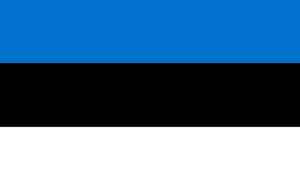 Estonia, officially the Republic of Estonia, is a country in Northern Europe. It is bordered to the north by the Gulf of Finland with Finland on the other side, to the west by the Baltic Sea with Sweden on the other side, to the south by Latvia (343 km), and to the east by Lake Peipus and Russia (338.6 km). The territory of Estonia consists of a mainland and 2,222 islands in the Baltic Sea, covering a total area of 45,227 km2 (17,462 sq mi), water 2,839 km2 (1,096 sq mi), land area 42,388 km2 (16,366 sq mi), and is influenced by a humid continental climate. The official language of the country, Estonian, is the second most spoken Finnic language.


Estonia: How boom-time Baltic republic embraced far right
After a divisive election that saw far-right party EKRE surge, Estonia is figuring out what's next.
BBC News - Published
Search this site and the web:
You Might Like