10 Downing Street
Headquarters of British Government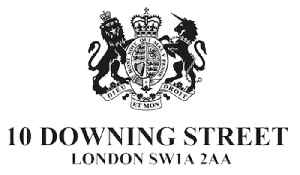 10 Downing Street, also known colloquially in the United Kingdom simply as Number 10, is the headquarters of the Government of the United Kingdom and the official residence and office of the First Lord of the Treasury, a post which, for much of the 18th and 19th centuries and invariably since 1905, has been held by the Prime Minister of the United Kingdom.


Rory Stewart in talks with Michael Gove to stop Boris Johnson becoming prime minister
Tory leadership candidate Rory Stewart has said he is talking with rival Michael Gove about "combining forces" to block Boris Johnson's bid for 10 Downing Street.
Independent - Published
Rory Stewart in No 10 boost after receiving David Lidington's backing
Underdog candidate has built momentum but may struggle to meet threshold in second round of MPs' votes
Independent - Published
Boris Johnson odds-on to become UK PM as rivals target run-off
Boris Johnson is the clear favourite to enter 10 Downing Street after the first round vote for a new Conservative Party leader.
Credit: euronews (in English) Duration: 01:07Published
How Britain's new prime minister will be chosen
Britain's ruling Conservative Party will decide the country's next prime minister in late July - a contest that will bring in a new leader who could pursue a cleaner break with the European Union...
Credit: Reuters Studio Duration: 01:48Published
Melania Trump attends garden party on state visit
First lady Melania Trump and Philip May attend a garden party at 10 Downing Street on the second day of US President Donald Trump's state visit to the UK.
Credit: PA - Press Association STUDIO Duration: 01:06Published
Britain's May breaks down during resignation speech
Britain's Prime Minister Theresa May was visibly emotional on Friday as she delivered the final sentences of her resignation speech outside No.10 Downing Street. Rough cut (no reporter narration).
Credit: Reuters Studio Duration: 00:45Published
British PM May resigns, paving way for Brexit confrontation with EU
British Prime Minister Theresa May on Friday said she would quit, triggering a contest that will bring a new leader to power who is likely to push for a more decisive Brexit divorce deal. Rough cut (no..
Credit: Reuters Studio Duration: 01:34Published
Tory leadership: Boost for Rory Stewart as he wins backing of Theresa May's 'deputy' David Lidington
Rory Stewart's bid for No 10 has received a huge boost after the rank outsider received the surprise backing of David Lidington, Theresa May's 'deputy'.
Independent - Published
Search this site and the web:
You Might Like