Jerusalem
Holy city of the Abrahamic religions
---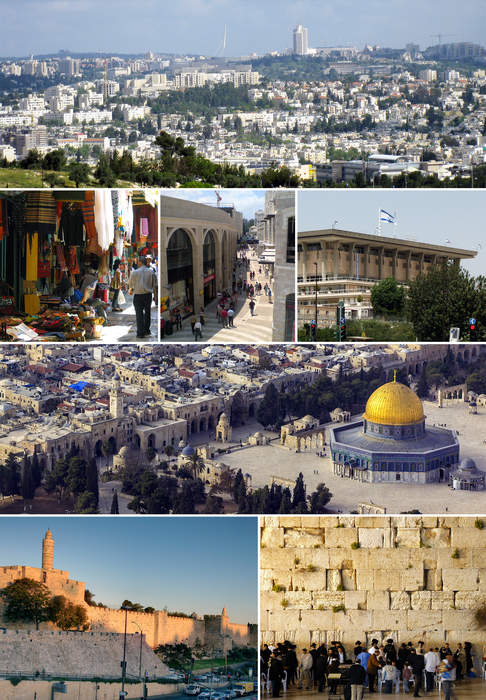 Jerusalem is a city in Western Asia, on a plateau in the Judaean Mountains between the Mediterranean and the Dead Sea. It is one of the oldest cities in the world, and is considered holy to the three major Abrahamic religions—Judaism, Christianity, and Islam. Both Israel and the Palestinian Authority claim Jerusalem as their capital, as Israel maintains its primary governmental institutions there and the State of Palestine ultimately foresees it as its seat of power. Neither claim, however, is widely recognized internationally.

A wildfire forced the evacuation Wednesday of a small community located outside Jerusalem




PA - Press Association STUDIO




US Secretary of State Antony Blinken and Israeli PM Benjamin Netanyahu hold a press-conference following talks in Jerusalem on..