Magpie
Large bird in the crow family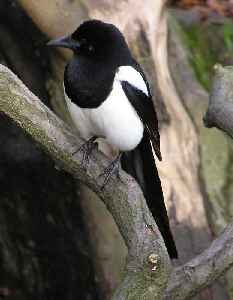 Magpies are birds of the Corvidae (crow) family. The black and white Eurasian magpie is widely considered one of the most intelligent animals in the world and one of only a few non-mammal species able to recognize itself in a mirror test. In addition to other members of the genus Pica, corvids considered as magpies are in the genera Cissa.


Leicester 0-1 Newcastle: Ayoze Perez seals victory for Magpies
Ayoze Perez scores a glancing header as Newcastle move 10 points clear of the relegation zone with victory at Leicester.
BBC News - Published
Search this site and the web:
You Might Like