Hungary
Country in Central Europe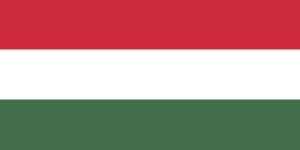 Hungary is a country in Central Europe. Spanning 93,030 square kilometres (35,920 sq mi) in the Carpathian Basin, it borders Slovakia to the north, Ukraine to the northeast, Austria to the northwest, Romania to the east, Serbia to the south, Croatia to the southwest, and Slovenia to the west. With about 10 million inhabitants, Hungary is a medium-sized member state of the European Union. The official language is Hungarian, which is the most widely spoken Uralic language in the world, and among the few non-Indo-European languages to be widely spoken in Europe. Hungary's capital and largest city is Budapest; other major urban areas include Debrecen, Szeged, Miskolc, Pécs and Győr.


Afghan woman finds peace, hope in painting at Hungary migrant camp
A young Afghan woman, who has been in a holding camp for asylum seekers on Hungary's border for months, gets only a faraway glimpse of trees from her home in a shipping container. So she paints trees,..
Reuters - Published
Search this site and the web:
You Might Like