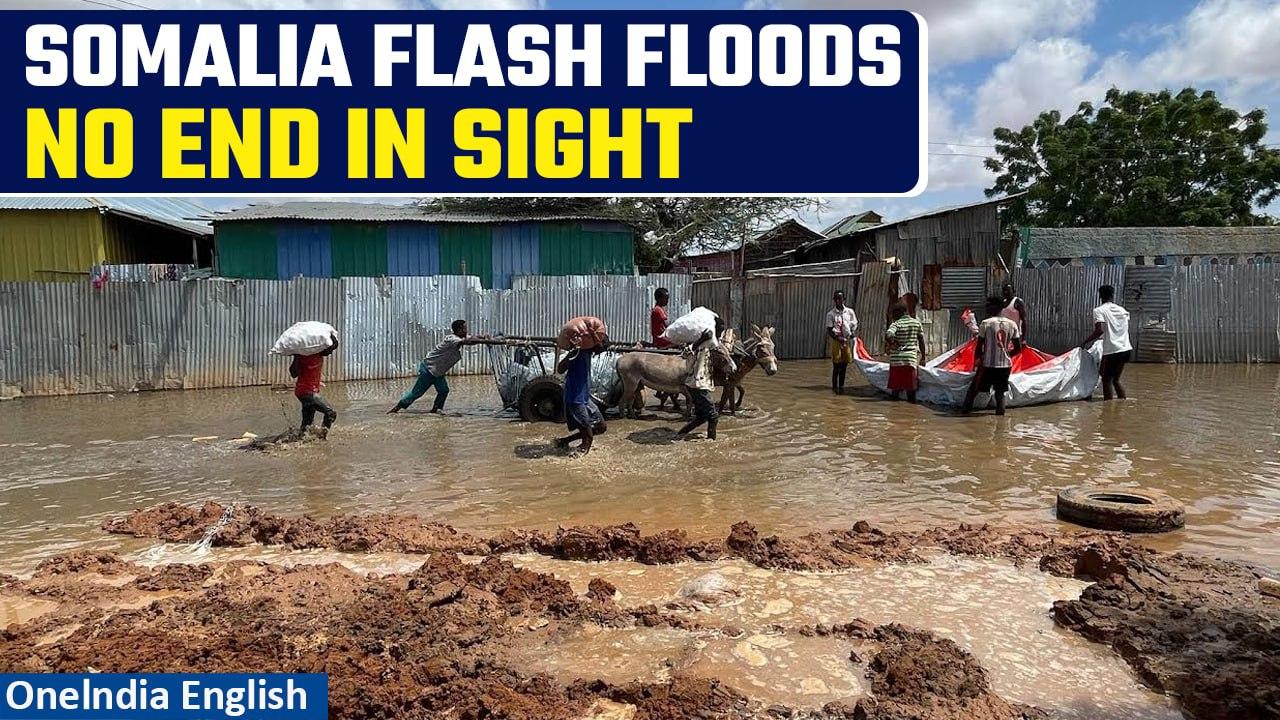 Severe floods in Somalia claimed 50 lives, displacing 700,000 people.
Kenya faced floods, resulting in 15 deaths.
Weather phenomena intensified East Africa's monsoon, causing the worst floods in decades.
Expectations of heightened rainfall pose further risks, doubling displaced individuals to 1.7 million.
Critical infrastructure damage led to escalating commodity prices.
#Somalianews #Somaliafloods #Somalia #Kenyafloods #Africa #Africafloods #Worldnews #OneIndia #Oneindianews