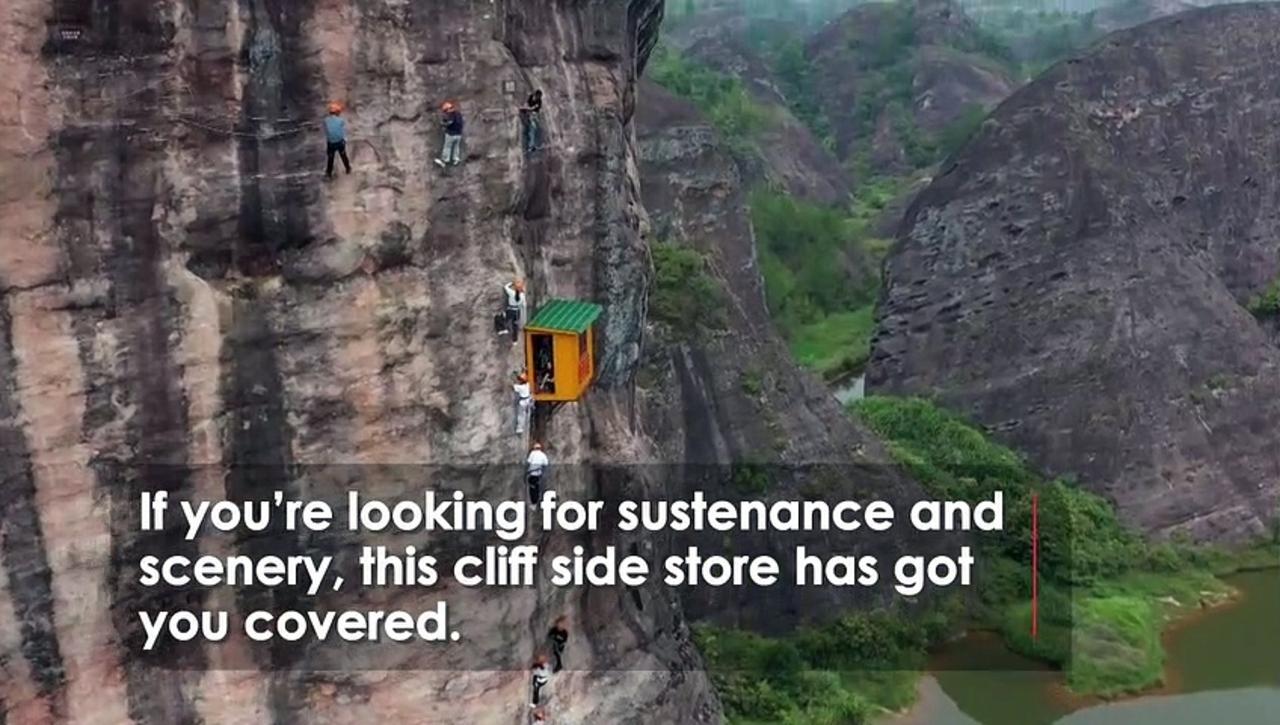 This tiny wooden box in central China's Hunan Province hangs 120 metres from the ground on the side of a cliff, offering refreshments to passing climbers in the Shiniuzhai National Geological Park.
The store opened at the rock climbing park in 2018 and is still in operation today, staffed by professional climbers, who have a tricky job replenishing their stock using zip-lines.
As well as it's usual provisions of snacks and refreshments, the cliff store has been offering climbers free mooncakes for the traditional Chinese Mid-Autumn Festival, which runs from September 29 and lasts for three days over this weekend.
Report by Fatimaz.
Like us on Facebook at http://www.facebook.com/itn and follow us on Twitter at http://twitter.com/itn