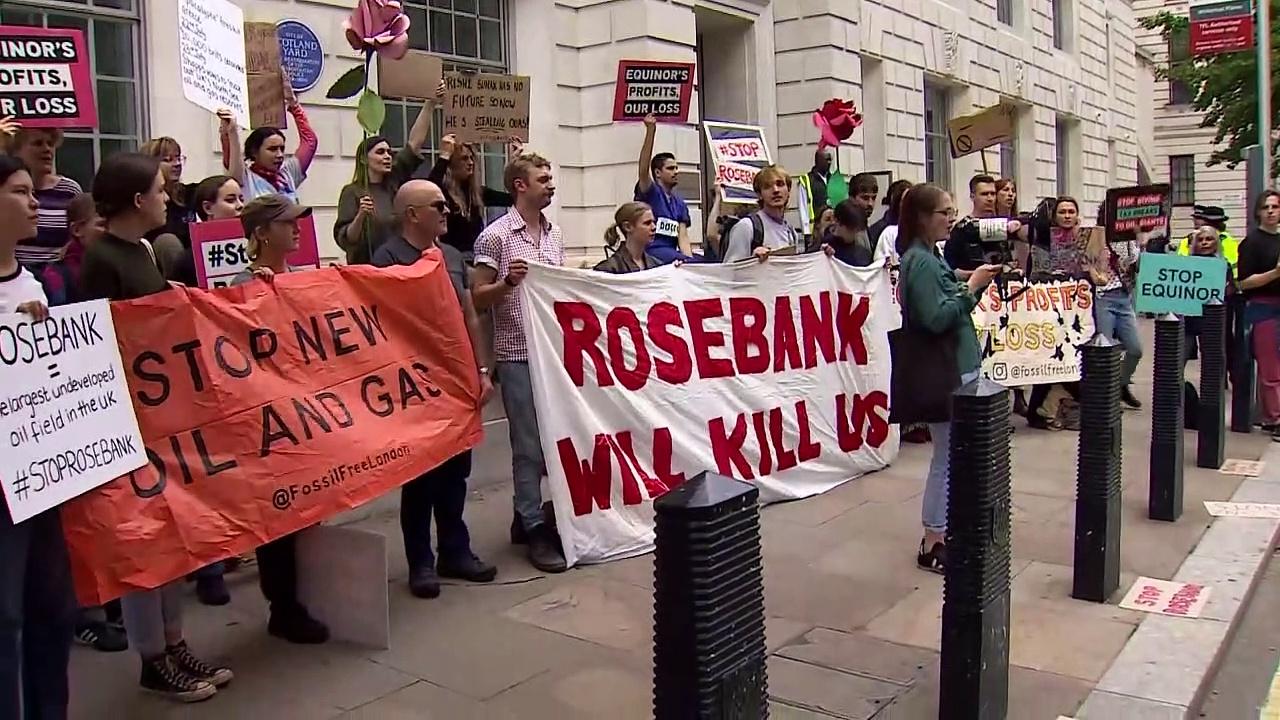 A regulator has given the Rosebank oil field a green light for development and production, sparking fury among climate activists.
The government has applauded the decision, given it's expected to create around 1,600 jobs at its peak during construction and could produce almost 70,000 barrels of oil per day.
The government claims its environmental impacts have been subjected to intense scrutiny, but climate campaigners have been critical of the plan for months, with Greenpeace calling Rosebank's approval a "disaster".
Report by Brooksl.
Like us on Facebook at http://www.facebook.com/itn and follow us on Twitter at http://twitter.com/itn