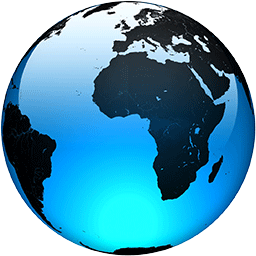 British Cycling bans trans women from competing against cis women, introduces 'open' category


Published
British Cycling has banned trans women from competing in its female category and announced the introduction of an 'open' category. 

In April 2022, the national cycling body suspended its trans and non-binary participation policy so it could undertake a review of available scientific research and consult with its members. 

On Friday (26 May) British Cycling announced trans women, trans men and non-binary individuals must now compete in its new 'open' competitive category, as per the new policy.

The decision comes as a number of sporting bodies are making moves to exclude trans people from taking part in sporting competition in the gender they identify with.

British Cycling's new policy will see the 'female' category reserved only for females whose sex was assigned female at birth and transgender men who have not yet begun hormone therapy. 

People who were assigned female at birth but are not trans men will also be able to compete in the 'open' category, if they want to. 

For non-competitive activity, the cycling body will allow trans and non-binary people to take part in casual and community-based activities in the category which reflects their gender identity. 

*'One of the whitest, straightest sports'*

Trans cyclist Emily Bridges took to Instagram to describe the decision as a "violent act" and blasted British Cycling as a "failed organisation". 

"The racing scene is dying under your watch," she said, "and all you do is take money from petrochemical companies and engage in culture wars. 

"You don't care about making sport more diverse, you want to make yourself look better and you're even failing at that. 

"Cycling is still one of the whitest, straightest sports out there, and you couldn't care less." 

She continued by adding that she agrees there should be "nuanced policy" but says, in her view, this has not happened. 

"Research isn't being viewed critically, or any discussion about the relevance of the data to specific sports. 

"Any discussion is inherently political and driven by bad faith actors, and the whole discussion is framed by the media who are driven through engagement by hate funding from far-right ultra capitalists," she wrote. 

The cyclist concluded her statement by stating that she is having to consider her "exit from this terrible island" and does not even know if she wants to race anymore.

"The danger and everything that would come with racing makes it a pretty hard thing to justify to myself," she added. 


View this post on Instagram

A post shared by Emily Bridges (@emilybridges45_)



In a press release issued by British Cycling, CEO Jon Dutton said the new policies are the result of a "robust nine-month review process" which he understands has a "very real-world impact" on the cycling community. 

"We understand that this will be particularly difficult for many of our trans and non-binary riders, and our commitment to them today is twofold," Dutton said. 

"First, we will continue to assess our policy annually and more frequently as the medical science develops, and will continue to invite those impacted to be an integral part of those conversations. 

"Second, we will also continue to ensure that our non-competitive activities provide a positive and welcoming environment, where everyone can feel like they belong and are respected in our community, and take action to eradicate discrimination from the sport." 

The CEO continued by saying he is "confident" British Cycling has developed policies which both "safeguard the fairness of cyclesport competition" and ensure all riders have "opportunities to participate".

He added: "We have always been very clear that this is a challenge far greater than one sport. 

"We remain committed to listening to our communities and working with our fellow sporting bodies to monitor changes in the scientific and policy landscape, to ensure that sport is inclusive for all. 

"We have been open and transparent with the UCI on our decision and will work collaboratively with them to ensure a seamless implementation over the coming months."

The nine-month policy review was led by an internal working group, which comprised of people from across British Cycling, Scottish Cycling and Welsh Cycling. As well as this, a working group undertook a targeted consultation with 14 focus groups and carried out a number of one-on-one interviews, which included sessions with cis, trans and non-binary riders.
Full Article