West Midlands (county)
County of England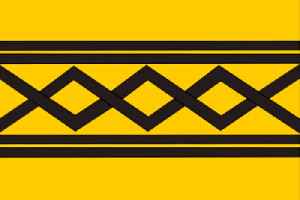 The West Midlands is a metropolitan county and combined authority area in western-central England with a 2018 estimated population of 2,916,458, making it the second most populous county in England after Greater London. It came into existence as a metropolitan county in 1974 after the passage of the Local Government Act 1972, formed from parts of Staffordshire, Worcestershire and Warwickshire. The county itself is a NUTS 2 region within the wider NUTS 1 region of the same name. The county consists of seven metropolitan boroughs: the City of Birmingham, the City of Coventry and the City of Wolverhampton, as well as the boroughs of Dudley, Sandwell, Solihull and Walsall.


Home Secretary mulls decision on Birmingham pub bombings inquiry

The Home Secretary has agreed to look into calls for a public inquiry into the1974 Birmingham pub bombings, after a meeting with West Midlands Mayor AndyStreet. In a move welcomed by campaigners who..
Credit: PA - Press Association STUDIO Duration: 01:20
Published
96-year-old Tipton Twins take a ride in helicopter

The saucy 96-year-old identical twins who famously told Good Morning Britainhost Piers Morgan their longevity was down to "plenty of sex and no Guinness"have hit even dizzier heights by flying in a..
Credit: PA - Press Association STUDIO Duration: 01:26
Published
Boris Johnson backs 'incredible' HS2 project

On a visit to Solihull in the West Midlands to mark the formal start of construction on HS2, the prime minister backed the rail project and insisted that "mass transit transport infrastructure is..
Credit: ODN Duration: 00:45
Published
You Might Like



Wednesbury man, 19, charged with terror offences

Nuh Raheel. from the West Midlands, is accused of having "articles for terrorist purposes".




BBC News - Published





East and West Midlands travel card plans announced

Politicians in the East and West Midlands ask for £20m from the government to fund the initiative.




BBC News - Published





Walsall derelict building fire: People urged to stay away

People are urged to avoid the area as firefighters tackle the blaze in Walsall, West Midlands.




BBC News - Published





Coronavirus: 'Why can I meet my mum in a pub but not her home?'

We look at the extra restrictions imposed in parts of the West Midlands - and the reasons for them.




BBC News - Published





Lockdown rules in parts of West Midlands 'may help pubs and cafes'

Venue owners say people may choose to visit more if they cannot socialise at home.




BBC News - Published





Coronavirus: New restrictions in force for parts of West Midlands

People in some areas are banned from meeting others who are not part of their household.




BBC News - Published





Anmol Chana murdered mother and stepfather in Oldbury

Anmol Chana is convicted of an "horrendous attack" at his mother's home in Oldbury, West Midlands.




BBC News - Published





LGBT black people share their dating app experiences

Young gay black people from the West Midlands share their experience of racism on dating apps.




BBC News - Published





Domestic abuse charities predict call spike post-lockdown

Women's Aid in the West Midlands sees 30 referrals since restrictions were eased.




BBC News - Published





Midlands streets flooded and trains delayed as floods hit

A yellow weather warning for thunderstorms is in place across the West Midlands.




BBC News - Published





Black Lives Matter: West Midlands protests 'passionate but peaceful'

Demos and counter-protests are held at Worcester Racecourse and other West Midlands locations.




BBC News - Published





West Midlands road crash figures high despite lockdown

One driver was caught by police driving at 142mph on the M6 Toll near Birmingham.




BBC News - Published





Forest of Dean: Murder arrests after 'human remains' found

A man and a woman from the West Midlands are held after the discovery in the Forest of Dean.




BBC News - Published





Coronavirus: West Midlands firefighters moving bodies

The Fire Brigades Union (FBU) described the move as a "harrowing aspect of the crisis".




BBC News - Published





Coronavirus: West Midlands hospitals 'ready' as deaths increase

The West Midlands region is "clearly the next through the curves after London", says its mayor.




BBC News - Published





Coronavirus: Birmingham Airport being turned into giant mortuary

Site in West Midlands hotspot could expand to take up to 12,000 bodies




Independent - Published





Coronavirus: Price-hike pharmacy offers Calpol for £19.99

West Midlands chain Jhoots blames a communications error and promises to refund customers.




BBC News - Published





Gang jailed for string of West Midlands car-jackings

A pregnant woman and man visiting a grave were among the victims targeted during the attacks.




BBC News - Published





Storm Jorge: New floods 'won't be as extreme'

More floods are expected in parts of the West Midlands but peak river levels will be lower.




BBC News - Published





West Midlands floods: 'Ten days of difficult conditions' to come

Residents in two flooded towns are evacuated as more rain threatens to swell the River Severn.




BBC News - Published





Oldbury murder: Man arrested after bodies of woman and man found dead at West Midlands home

Deaths were result of domestic-related incident, police believe




Independent - Published





Oldbury murder probe: Man arrested as two found dead in house

Police break into a house in the West Midlands and discover the bodies of a man and woman.




BBC News - Published





More than 2,000 lollipop men and women lost because of 'brutal Tory austerity', says union

West Midlands and north west of England see the biggest drop




Independent - Published





West Midlands smear test results delayed by 10 weeks

Thousands of women are thought to have been affected by the backlog in the West Midlands.




BBC News - Published





Pair arrested at Dover over 'Syria-related' terror offences

The man and woman were arrested in Dover by detectives from West Midlands counter terrorism unit.




BBC News - Published





Wednesbury crash: Two killed after cars collide in West Midlands

Three others seriously injured in incident involving Jeep Cherokee and VW Golf




Independent - Published





Meet Mani Love - the basketball player who's 4ft 5in tall

Mani Love is the shortest person to play for the Harlem Globetrotters in New York and is visiting school's in the West Midlands.




BBC News - Published




CCTV shows West Midlands gang stealing cash machines

Men have been jailed over the thefts from premises including hospitals and railway stations.




BBC News - Published





Labour mayoral hopeful accused of homophobia, escalating bitter row over selection

Labour parliamentarians' LGBT group demands removal of Salma Yaqoob from shortlist for West Midlands metro mayor candidacy




Independent - Published





Spike in West Midlands call-outs to save hedgehogs

The warm weather is believed responsible for a rise in numbers and rescue centres say they are full.




BBC News - Published





Drone footage shows Holiday Inn destroyed by fire

This drone footage shows how the Holiday Inn in Walsall, West Midlands, was ravaged by fire




BBC News - Published





Inspectors' concern over Warwickshire and West Mercia probation

Inspectors say more work is needed across four West Midlands counties to safeguard the public.




BBC News - Published





West Midlands PC sent sexual messages to victims

West Midlands officer Palvinder Singh sent naked selfies to two women and is jailed for 14 months.




BBC News - Published





Birmingham LGBT row: 'Homophobic protests must stop'

West Midlands mayor Andy Street says he is in "disbelief" at material distributed by protesters.




BBC News - Published