Martin Scorsese
American filmmaker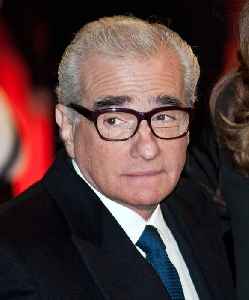 Martin Charles Scorsese is an American film director, screenwriter, producer and actor, whose career spans more than 50 years. One of the major figures of the New Hollywood era, he is widely regarded as one of the most significant and influential directors in film history. Scorsese's body of work explores themes such as Italian-American identity, Catholic concepts of guilt and redemption, faith, machismo, crime and tribalism. Many of his films are known for their depiction of violence, and the liberal use of profanity and rock music. In 1990, he founded The Film Foundation, a nonprofit organization dedicated to film preservation, and in 2007 he founded the World Cinema Foundation. He is a recipient of the AFI Life Achievement Award for his contributions to the cinema, and has won an Academy Award, a Palme d'Or, Cannes Film Festival Best Director Award, Silver Lion, Grammy Award, Emmys, Golden Globes, BAFTAs, and Directors Guild of America Awards.


Martin Scorsese's editor on his hatred of eyebrows
Thelma Schoonmaker reveals Scorsese's problem with eyebrows and how Netflix saved The Irishman.
BBC News - Published
'Marriage Story' leads Golden Globe nods, De Niro snubbed
The Netflix divorce drama "Marriage Story" led nominations on Monday for the Golden Globes with six nods, followed by Martin Scorsese's gangster movie "The Irishman," also on Netflix, with five.
Reuters - Published
Scorsese awaits next film by 'Parasite' director
Bong Joon-ho, who had paid homage to Martin Scorsese in a speech at the Oscars, said the Hollywood veteran offered congratulations and said he looked forward to his next film in a letter. Ryan Brooks..
Credit: Reuters Studio Duration: 01:47Published
Lack of diversity looms over BAFTAs ceremony
First World War drama "1917" was the big winner at the BAFTAs on Sunday, picking up seven awards including best picture and director for Sam Mendes, at a glittering ceremony that made headlines for a..
Credit: Reuters Studio Duration: 01:49Published
Stars call out lack of diversity ahead of BAFTAs
Glitz and glamour was in abundance, as was criticism, after no women were nominated for best director at the British Academy of Film and Television Arts awards on Sunday.
Credit: Reuters Studio Duration: 01:51Published
Gold BAFTA mask trophies in the making
Miles from the Royal Albert Hall where the British Academy of Film and Television Arts (BAFTA) will roll out the red carpet, molten metal is poured into moulds, creating the prizes to be handed out on..
Credit: Reuters Studio Duration: 01:03Published
Bong Joon Ho on How 'Parasite' Series Will Focus on Stories "That Happen in Between the Sequences in the Film" | THR News
The director shares that the HBO limited series will be a "very high-quality, expanded film" and also talks about the highlight of awards season (it involves Martin Scorsese).
Credit: The Hollywood Reporter Duration: 01:12Published
Issa Rae Shades All-Male Director Oscar Noms
(CNN)We can all thank a sluggish teleprompter for giving Issa Rae the opportunity to drop some truth while announcing the Oscar nominations. On Monday, the "Insecure" creator and star went viral for..
Credit: Wochit News Duration: 00:35Published
Bafta bosses 'infuriated' by lack of diversity in nominations
Bafta bosses have said it is "disappointing" and "infuriating" that this year's film awards feature all-white acting nominees and that no female directors are recognised. It had been hoped that Greta..
Credit: PA - Press Association STUDIO Duration: 01:35Published
Martin Scorsese has no plans to see 'Joker'
Martin Scorsese has no plans to watch 'Joker', even though he had the opportunity to produce the film.
Credit: Bang Media World Duration: 00:55Published
Disney boss Bob Iger talks Star Wars, Marvel and Martin Scorsese
Bob Iger says we will see more Marvel and less Star Wars in the coming years.
BBC News - Published
Search this site and the web:
You Might Like