Nigeria
Country in West Africa
---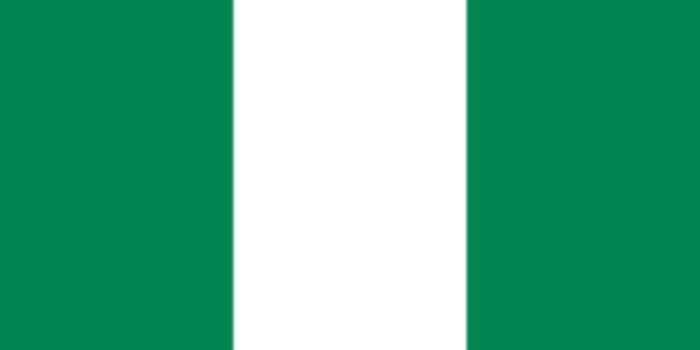 Nigeria, officially the Federal Republic of Nigeria, is a country in West Africa. It is the most populous country in Africa; geographically situated between the Sahel to the north, and the Gulf of Guinea to the south in the Atlantic Ocean; covering an area of 923,769 square kilometers, with a population of over 211 million. It borders Niger in the north, Chad in the northeast, Cameroon in the east, and Benin in the west. Nigeria is a federal republic comprising 36 states and the Federal Capital Territory, where the capital, Abuja, is located. The largest city in Nigeria is Lagos, one of the largest metropolitan areas in the world and second largest in Africa.

Once the world's leading producer, Nigeria strives to rebound palm oil production by betting on sustainability.



With entrepreneurship becoming a viable path to success, meet a group of creative thinkers and critical minds in Nigeria, Kenya,..





Ope Keshinro, Koye Kekere-Ekun and Tobi Olubiyi are multi-talented entertainers who lean on laughs for a living. Here they attempt..