Nigeria
Country in West Africa
---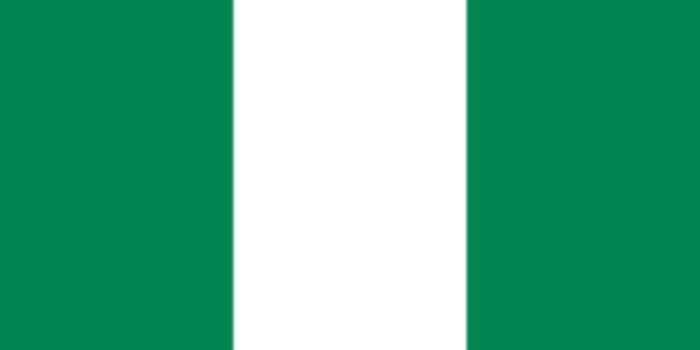 Nigeria, officially the Federal Republic of Nigeria, is a country in West Africa. It borders Niger in the north, Chad in the northeast, Cameroon in the east, and Benin in the west. Its southern coast is on the Gulf of Guinea in the Atlantic Ocean. Nigeria is a federal republic comprising 36 states and the Federal Capital Territory, where the capital, Abuja, is located. Lagos, one of the largest metropolitan areas in the world, is the largest city in Nigeria and the continent of Africa. Nigeria is the largest country in both West Africa and Africa by population with a population of 211 million while covering an area of 923,769 square kilometers. Nigeria is the world's 32nd largest country by size and the 7th largest country by population. Nigeria is the largest anglophone country in Africa and is one of the world's most multicultural and ethnically diverse nations. Nigeria is Africa's richest country by nominal GDP surpassing Egypt and South Africa and is the 27th richest country in the world.

CNN's Zain Asher explores the reasons why Nigeria is suffering through a wave of kidnappings.


It's been more than 20 years since Nigeria transitioned to civilian rule but millions are still struggling.



Uttar Pradesh Chief Minister Yogi Adityanath on Thursday arrived in New Delhi, where he met Amit Shah and is likely to meet PM odi..