Boy
Young male human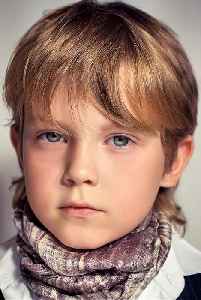 A boy is a young male human, usually a child or adolescent. When he becomes an adult, he is described as a man. The term can be joined with a variety of other words to form compound words.


Man to be charged with murdering teenager who died from injuries suffered as baby
Boy died in 2016 as a result of brain injuries suffered 15 years earlier
Independent - Published
Tate Modern fall: Boy, aged 6, 'making amazing progress'
The six-year-old boy "can't speak or move his body for the moment" but was smiling and laughing.
BBC News - Published
Boy's reunion with lost cat moves him to tears
Nine-year-old Edward sheds tears of joy to be with furry Leo again after a a search by pet detectives.
BBC News - Published
Ellie Gould: Boy admits teenager's murder
Thomas Griffiths, 17, was named in court after the judge lifted reporting restrictions.
BBC News - Published
Tate Modern: Boy 'thrown' from art gallery suffered brain bleed and spine, leg and arm fractures, court hears
Boy, 17, appears in court charged with attempted murder
Independent - Published
Germany: Boy dies after being pushed in front of train in Frankfurt
A 40-year-old man is arrested after being tackled by passers-by at Frankfurt station.
BBC News - Published
Teenage white supremacist 'planned terror attack to spark race war in UK', court told
Boy caught with 'shopping list' of items to make petrol bombs, judge hears
Independent - Published
Teenage 'white supremacist' who wanted race war sexually assaulted 12-year-old girl, court hears
Boy, 16, accused of preparing act of terrorism and collecting bomb and weapons manuals in Durham
Independent - Published
Boy died in car crash after mother 'lost control when spider fell on her hand'
Farmer involved in crash says he is 'devastated' by young boy's death
Independent - Published
You Might Like