National Crime Agency
National law enforcement agency in the United Kingdom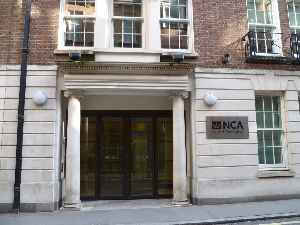 The National Crime Agency (NCA) is a national law enforcement agency in the United Kingdom. It is the UK's lead agency against organised crime; human, weapon and drug trafficking; cyber crime; and economic crime that goes across regional and international borders, but can be tasked to investigate any crime. The NCA has a strategic role in which it looks at the bigger picture across the UK, analysing how criminals are operating and how they can be disrupted. To do this it works closely with regional organised crime units (ROCUs), the Serious Fraud Office, as well as individual police forces.


Tech firms must do more on child abuse, European police chiefs say
European police chiefs have thrown their support behind British demands for technology companies to urgently transform how they operate to prevent access to child sex abuse, Britain's National Crime..
Reuters - Published
Border Force officer arrested in ecstasy supply probe
The 40-year-old is arrested in Folkestone by the National Crime Agency's anti-corruption unit.
BBC News - Published
Man arrested in Pakistan over Pc Sharon Beshenivsky killing
A 71-year-old man has been arrested in Pakistan in connection with the murder of Pc Sharon Beshenivsky, who was shot while on duty in 2005. West Yorkshire Police said Piran Ditta Khan was held on..
Credit: PA - Press Association STUDIO Duration: 00:41Published
Cocaine 'worth £20m' found in frozen meat at Harwich Port
Packages weighing 200kg were discovered in the back of a truck, the National Crime Agency said.
BBC News - Published
Gang members accused of importing drugs worth billions into UK arrested in nationwide sting operation
National Crime Agency says group's operations were the 'biggest ever uncovered in the UK'
Independent - Published
'No evidence' Brexit campaign Leave.EU committed any crimes, National Crime Agency concludes
The National Crime Agency says it has found 'no evidence' of any crimes being by Brexit campaign group Leave.EU during the 2016 referendum.
Independent - Published
Ex-Goldman Sachs banker ordered to pay back £7.3m laundered for corrupt Nigerian politician
London banker was 'lynchpin' in scheme to channel stolen funds through UK, says National Crime Agency
Independent - Published
Rotherham abuse: Investigation into grooming of teenagers to continue after six more men convicted, National Crime agency says
Announcement comes as six more men convicted of string of offences
Independent - Published
Six arrests as cocaine worth £60m seized from boat in Fishguard
National Crime Agency officers say the expected 750kg haul is one of the largest found in the UK.
BBC News - Published
£40m of heroin hidden under towels and bathrobes seized at UK port
Drugs haul weighing nearly 400kg is one of the largest ever, says National Crime Agency
Independent - Published
Christopher Guest More Jr: One of Britain's most wanted fugitives arrested in Malta over alleged torture and murder
'We have waited a long, long time for this moment,' says National Crime Agency
Independent - Published
London man convicted over role in £40m international steroid smuggling gang
'We believe this organised criminal group to be the most prolific of its kind ever uncovered,' says UK's National Crime Agency
Independent - Published
You Might Like