Purdue Pharma
American pharmaceutical company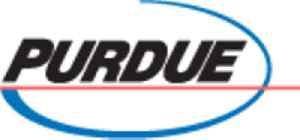 Purdue Pharma L.P. is a privately held pharmaceutical company founded by John Purdue Gray. It is owned principally by descendants of Mortimer and Raymond Sackler. In 2007, it paid out one of the largest fines ever levied against a pharmaceutical firm for mislabeling its product OxyContin, and three executives were found guilty of criminal charges. Although the company shifted its focus to abuse-deterrent formulations, Purdue continued to market and sell opioids as late as 2019, and continued to be involved in lawsuits around the opioid epidemic in the United States. Purdue filed for Chapter 11 bankruptcy protection on September 15, 2019 in New York.


The Opioid Crisis Cost American Economy Over $2 Trillion

Opioid manufacturers have cost the American economy $2.15 trillion. This is according to a notice of claim filed in bankruptcy court by most of the United States. The filing was made by New York, 48..
Credit: Wochit News Duration: 00:36
Published
You Might Like



Where the Purdue Pharma-Sackler legal saga stands

OxyContin maker Purdue Pharma LP and its controlling Sackler family have been negotiating with cities, counties and states on a proposed settlement worth an estimated $10 billion to resolve more than..




Reuters - Published





Exclusive: OxyContin maker Purdue is 'Pharma Co X' in U.S. opioid kickback probe - sources

OxyContin maker Purdue Pharma LP is the unnamed company that surfaced in criminal charging documents filed earlier this week in a probe of illegal kickbacks from drugmakers, according to people..




Reuters - Published





Sacklers withdrew over $10 billion in a decade from Purdue Pharma: New York Times

The Sackler family - owners of Purdue Pharma - transferred more than $10 billion in a decade from the OxyContin maker to its trusts and holding companies, the New York Times reported on Monday, citing..




Reuters - Published




U.S. Supreme Court rejects Arizona opioid case against Purdue, Sackler family

The U.S. Supreme Court on Monday turned away a novel case by Arizona seeking to recover billions of dollars that the state has said that members of the Sackler family - owners of Purdue Pharma LP -..




Reuters - Published





OxyContin maker Purdue Pharma to pay states' lawyers, urged to help victims

OxyContin maker Purdue Pharma LP got court approval on Tuesday to reimburse millions of dollars in legal fees for states that back its proposed $10 billion settlement of opioid lawsuits, but with a..




Reuters - Published




Judge shields OxyContin-maker Purdue from litigation until April

Purdue Pharma LP and the company's Sackler family owners will be shielded until April 8, 2020, from sprawling opioid litigation to give the maker of OxyContin time to try to reach a legal settlement..




Reuters - Published





OxyContin maker Purdue gets brief shield from litigation

OxyContin maker Purdue Pharma LP won a court order on Friday briefly pausing the sprawling opioid litigation against the company so it can try to make headway on its proposed legal settlement that it..




Reuters - Published




Judge sees benefit in pausing lawsuits against OxyContin maker Purdue

A U.S. Bankruptcy Judge signaled support on Friday for a six-month pause to litigation led by 24 states against OxyContin maker Purdue Pharma LP to give the company time to settle thousands of lawsuits..




Reuters - Published




U.S. judge urges parties to wisely use Purdue opioid settlement funds

A U.S. bankruptcy judge on Thursday urged parties that will benefit from a proposed settlement with OxyContin maker Purdue Pharma LP to focus on addressing the opioid addiction crisis and avoid..




Reuters - Published





Cracks in Purdue's proposed opioid settlement as Arizona backs out

The U.S. state of Arizona withdrew its support for a proposed nationwide opioid settlement with Purdue Pharma LP, saying the maker of OxyContin sought to "undermine material terms of the deal,"..




Reuters - Published




Sacklers reaped up to $13 billion from OxyContin maker, U.S. states say

OxyContin maker Purdue Pharma LP steered up to $13 billion in profits to the company's controlling Sackler family, according to U.S. states opposing efforts to halt lawsuits alleging the company and..




Reuters - Published




U.S. states fight back against Purdue's bid to halt opioid lawsuits

U.S. state officials are due on Friday to launch a counterattack against OxyContin maker Purdue Pharma LP over its attempt to shield the company and its controlling Sackler family from thousands of..




Reuters - Published




Purdue Pharma seeks to halt opioid suits against company, Sacklers

OxyContin maker Purdue Pharma LP on Wednesday asked a U.S. bankruptcy judge to halt for roughly nine months more than 2,600 lawsuits alleging the company and its controlling Sackler family helped fuel..




Reuters - Published





Oxycontin maker Purdue begins bankruptcy in push to settle opioid lawsuits

OxyContin maker Purdue Pharma LP is expected in court on Tuesday to lay out its plan for using bankruptcy to resolve more than 2,600 lawsuits alleging the company fueled the U.S. opioid crisis.




Reuters - Published





What's next for OxyContin maker Purdue Pharma

OxyContin maker Purdue Pharma LP filed for bankruptcy protection after reaching a partial deal to resolve more than 2,600 lawsuits alleging it helped fuel the U.S. opioid crisis.




Reuters - Published




In numbers: Sackler family, Purdue Pharma and the US opioid crisis

The controversial Sackler family has filed for bankruptcy, amid lawsuits from 2,600 plantiffs.




BBC News - Published





Purdue Pharma files for bankruptcy in the US

The drug maker, accused of fuelling the opioid crisis, files for Chapter 11 bankruptcy protection.




BBC News - Published

Also reported by •Reuters


Sackler family 'funnelled $1bn into different bank accounts'

The family owns OxyContin-producer Purdue Pharma, which is accused of fuelling the US opioid crisis.




BBC News - Published





Purdue Pharma 'reaches tentative agreement' to settle opioid cases

The manufacturer of painkiller OxyContin stands accused of helping fuel a deadly US crisis.




BBC News - Published

Also reported by •Reuters


Purdue Pharma reaches tentative opioid settlement with some: sources

OxyContin maker Purdue Pharma LP reached a tentative agreement with some plaintiffs to resolve litigation over its alleged role in fueling the U.S. opioid crisis and plans to tussle with states..




Reuters - Published




Purdue OxyContin settlement would rank among largest in pharma history

OxyContin maker Purdue Pharma LP has reached a tentative multibillion-dollar agreement with some plaintiffs aimed at settling thousands of lawsuits over its alleged role in the U.S. opioid crisis,..




Reuters - Published




Exclusive: Purdue Pharma nears partial opioid settlement, bankruptcy filing - sources

OxyContin maker Purdue Pharma LP is nearing a partial agreement to resolve widespread litigation over its alleged role in fueling the U.S. opioid crisis and plans to tussle with states opposing its..




Reuters - Published





U.S. judge allows public nuisance claim in opioid trial

The U.S. judge overseeing nationwide litigation concerning the opioid epidemic on Monday rejected Purdue Pharma LP's effort to dismiss claims that its activities caused a public nuisance.




Reuters - Published





U.S. judge denies bid to dismiss claim opioids are a public nuisance

The U.S. judge overseeing nationwide litigation concerning the opioid crisis on Monday rejected Purdue Pharma LP's effort to dismiss claims that its activities caused a public nuisance.




Reuters - Published





Exclusive: OxyContin maker prepares 'free-fall' bankruptcy as settlement talks stall

OxyContin maker Purdue Pharma LP is preparing to seek bankruptcy protection before the end of the month if it does not reach a settlement with U.S. communities over widespread opioid litigation, three..




Reuters - Published





Purdue Pharma in discussion on $10 billion-$12 billion offer to settle opioid lawsuits: sources

OxyContin maker Purdue Pharma LP and its owners, the Sackler family, are in discussion to settle more than 2,000 opioid lawsuits against the company for $10 billion to $12 billion, two people familiar..




Reuters - Published




Opioid drugmaker Purdue Pharma offers $10-12 billion to settle opioid claims: NBC News

OxyContin maker Purdue Pharma and its owners, the Sackler family, are offering to settle more than 2,000 lawsuits against the company for $10 billion to $12 billion, NBC News reported on Tuesday,..




Reuters - Published