Wolverhampton Wanderers F.C.
Association football club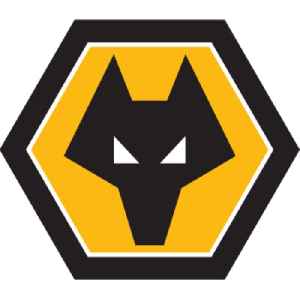 Wolverhampton Wanderers Football Club, commonly known as Wolves, is a professional association football club based in Wolverhampton, West Midlands, England. Formed as St. Luke's FC in 1877, the club has played at Molineux Stadium since 1889 and competes in the Premier League, the top division of English football, after winning the 2017–18 EFL Championship. Wolves also compete in the 2019–20 UEFA Europa League: this is the first time the club has qualified for a European tournament for 39 years, by virtue of finishing in seventh place in the 2018–19 Premier League, their first season in the top tier since the 2011–12 season.


You Might Like



Wolves go fifth in Premier League with win over Villa

Wolves continue their charge for a Premier League top-four finish as Leander Dendoncker's second-half strike earns them victory at Aston Villa.




BBC News - Published





Wolves boost top-four charge with win at struggling Villa

Wolves continue their charge for a Premier League top-four finish as Leander Dendoncker's second-half strike earns them victory at Aston Villa.




BBC News - Published





Wolves 1-0 Bournemouth: Jimenez boosts Wolves' European hopes

Raul Jimenez scores his 15th Premier League goal of the season to bolster Wolves' bid for Champions League qualification.




BBC News - Published




Nuno Espirito Santo: Wolves manager says Black Lives Matter movement is 'beginning of something'

Wolves manager Nuno Espirito Santo says 'this is not a moment to stop' fighting for equal rights for all races.




BBC News - Published





Sunday's gossip - Juventus, Real Madrid and Man Utd want Wolves' Jimenez

Edinson Cavani and Thomas Meunier turn down PSG extension deals, Chelsea, Man City and Man Utd interested in Leon Bailey, Juventus keen on Wolves striker Raul Jimenez, plus more.




BBC News - Published





Club record for Jimenez as Wolves win at West Ham

Raul Jimenez becomes Wolves' record Premier League scorer in a single season after netting against West Ham to help strengthen his side's hopes of qualifying for the Champions League.




BBC News - Published





West Ham United 0-2 Wolverhampton Wanderers: Raul Jimenez and Pedro Neto score

Raul Jimenez becomes Wolves' record Premier League scorer in a single season after netting against West Ham to help strengthen his side's hopes of qualifying for the Champions League.




BBC News - Published





Thursday's gossip column: Liverpool want Wolves winger Traore

Liverpool want Wolves winger, David Luiz may leave Arsenal soon, Chelsea interested in Argentina full-back, plus more.




BBC News - Published





Wolves' Gibbs-White facing disciplinary action for alleged lockdown breach

Wolves midfielder Morgan Gibbs-White is facing disciplinary action after pictures emerged of him apparently breaking coronavirus lockdown rules.




BBC News - Published





Diogo Jota: Wolves forward believes Premier League will be completed

Wolves and Portugal forward Diogo Jota believes the Premier League will be completed despite the cancellation of some other European leagues because of coronavirus.




BBC News - Published





Neymar would have to take pay cut for Barca return - gossip

Neymar to take pay cut to force Barcelona move, Beckham wants James, Newcastle eye Cavani, Karius to join Wolves, plus more.




BBC News - Published





#GoalsAtHome: Can you recreate Gerard Deulofeu's amazing curler?

For this week's #GoalsAtHome challenge, we want you to recreate an amazing goal from Watford's Gerard Deulofeu in their FA Cup semi-final win over Wolves.




BBC News - Published





Nuno Espirito Santo: What makes Wolves boss one of Europe's leading managers?

Nuno Espirito Santo has made Wolves a European force, but what is he like and what does he expect from his players?




BBC News - Published





Coronavirus: Wolves chairman Jeff Shi warns fans not to 'underestimate' virus

Wolves chairman Jeff Shi tells football fans not to "underestimate" coronavirus.




BBC News - Published





'Don't underestimate virus', says Wolves chairman Shi

Wolves chairman Jeff Shi tells football fans not to "underestimate" coronavirus.




BBC News - Published





Man Utd, Wolves and Rangers discover last-16 opponents

Manchester United are drawn against Austrian side LASK, Wolves will face Olympiakos and Rangers will play Bayer Leverkusen in the Europa League last 16.




BBC News - Published





Espanyol 3-2 Wolves (agg 3-6): Visitors through despite Jonathan Calleri hat-trick

Wolves manager Nuno Espirito Santo says his side's qualification for the Europa League last 16 is a "massive achievement" despite Jonathan Calleri's hat-trick condemning them to a narrow defeat at..




BBC News - Published





Wolverhampton Wanderers 4-0 Espanyol: Nuno staying focused as fans dream of glory

Wolves boss Nuno Espirito Santo won't get carried away despite his side taking a huge step towards reaching the last 16 of the Europa League by beating Espanyol 4-0 on Tuesday.




BBC News - Published





Jota hat-trick helps Wolves thrash Espanyol

Diogo Jota scores a hat-trick as Wolves take a huge step towards reaching the last 16 of the Europa League with a 4-0 first-leg win against Espanyol.




BBC News - Published





VAR in danger of turning players into robots - Nuno

Wolves boss Nuno Espirito Santo says players and supporters are in "danger of becoming robots" after Willy Boly's first-half goal was disallowed by VAR.




BBC News - Published




Wolverhampton Wanderers 0-0 Leicester City: VAR denies hosts chance to close on top four

Wolves miss out on the chance to close the gap on the Premier League's top four as they are held to a goalless draw by 10-man Leicester City amid more VAR controversy.




BBC News - Published





No talks on new deal, says Wolves boss Nuno

Nuno Espirito Santo says Wolverhampton Wanderers "is my life" but reveals he has had no talks about a new contract.




BBC News - Published





Wolves fan convicted of Tammy Abraham racist 'monkey gesture'

Josef Smith targeted striker Tammy Abraham during Chelsea's 5-2 win at Molineux in September.




BBC News - Published





Wolves fan guilty of making racist 'chimp-like' gestures towards England striker and spitting on rival fans during defeat to Chelsea

Supporter faces football banning order over offences committed at Molineux Stadium




Independent - Published





Fernandes' Man Utd debut ends in draw with Wolves

Bruno Fernandes' Manchester United debut ends in a goalless Premier League draw against Wolves at Old Trafford.




BBC News - Published





Wolves 1-2 Liverpool: Roberto Firmino scores late winner for leaders

Liverpool's march to the Premier League title continues as Roberto Firmino's late winner at Wolves takes them 16 points clear.




BBC News - Published





Late Firmino winner sends Liverpool 16 points clear

Liverpool's march to the Premier League title continues as Roberto Firmino's late winner at Wolves takes them 16 points clear.




BBC News - Published





Manchester United 1-0 Wolverhampton Wanderers, FA Cup third-round replay

Juan Mata's superb second-half goal sends Manchester United into the FA Cup fourth round as they beat Wolves 1-0.




BBC News - Published





Man Utd v Wolves quiz: Which players come out on top?

As Manchester United and Wolves meet in an FA Cup third-round replay, can you guess which players come out on top in our stats comparison quiz?




BBC News - Published





Wolves' Morgan Gibbs-White on dealing with racism, and the influence of Cyrille Regis

On the second anniversary of Cyrille Regis' death, Wolves' Morgan Gibbs-White talks about the influence the former England forward had on him.




BBC News - Published





Title race is over, says Man City boss Guardiola

Manchester City boss Pep Guardiola says the Premier League title race is over after a 3-2 defeat at Wolves on Friday.




BBC News - Published





Pep Guardiola: 'Liverpool's advantage is too big' for Man City

Manchester City boss Pep Guardiola says the Premier League title race is over after a 3-2 defeat at Wolves on Friday.




BBC News - Published





Wolverhampton Wanderers 3-2 Manchester City: Nuno's side seal late win against 10 men

Wolves fight back from 2-0 down against 10-man Manchester City to clinch a memorable win over the Premier League champions with two late goals.




BBC News - Published




Wolves v Man City: Fans warned after object thrown at players

Wolverhampton Wanderers tell fans they face prosecution after objects are thrown at Manchester City players during a Premier League match on Friday.




BBC News - Published





Vertonghen scores late Spurs winner at Wolves

Jan Vertonghen scores a dramatic late winner as Tottenham end Wolves' 11-match unbeaten Premier League run to narrow the gap on the top four with victory at Molineux.




BBC News - Published




Brighton v Wolves: Two arrests for homophobic abuse during Premier League match

Brighton say two "visiting supporters" were arrested for homophobic abuse during Sunday's Premier League game against Wolves at Amex Stadium.




BBC News - Published





Braga 3-3 Wolves: Premier League side progress after thrilling draw

Wolves qualify for the knockout stages of the Europa League after playing out a thrilling draw with Braga in Portugal.




BBC News - Published




Nuno possible replacement if Arsenal sack Emery

Arsenal identify Wolves boss Nuno Espirito Santo as a potential replacement for Unai Emery if the Gunners decide to sack the Spaniard.




BBC News - Published





Xhaka will not play against Wolves - Emery

Arsenal captain Granit Xhaka will not be considered to face Wolves after his controversial behaviour against Crystal Palace.




BBC News - Published





Slovan Bratislava 1-2 Wolves: Raul Jimenez hits winner in Europa League

Wolverhampton Wanderers produce a stirring Europa League fightback to beat Slovan Bratislava in Slovakia and move into second spot in Group K.




BBC News - Published





Wolves fans warned not to 'jump up and down' at closed doors Europa League tie

Wolves fans are told not to wear club colours and "jump up and down" at their "closed doors" Europa League tie at Slovan Bratislava.




BBC News - Published





Besiktas 0-1 Wolverhampton: We want to compete to win in Europa League - Conor Coady

Wolves captain Conor Coady says they are not in the Europa League "to make up the numbers" after claiming their first group stage win with a 1-0 victory at Besiktas.




BBC News - Published





Richarlison double as Everton beat Wolves in thriller

Everton beat Wolves 3-2 with Richarlison scoring twice for the Goodison Park club.




BBC News - Published





Everton 3-2 Wolverhampton Wanderers: Richarlison double give Goodison Park side victory

Everton beat Wolves 3-2 with Richarlison scoring twice for the Goodison Park club.




BBC News - Published





Europa League draw: Man Utd, Arsenal, Wolves, Celtic & Rangers discover groups

Arsenal, Manchester United, Wolves, Celtic and Rangers discover who they will face in the group stage of the Europa League.




BBC News - Published





Back in Europe for the first time since 1980 - can Wolves win the Europa League?

Wolves have returned to European competition for the first time since 1980, so can they win the Europa League?




BBC News - Published





Wolves beat Torino to reach Europa League group stage

Wolves book their place in the Europa League group stage after beating Torino in front of a jubilant Molineux.




BBC News - Published





Wolverhampton Wanderers v Torino

Preview followed by live coverage of Thursday's Europa League game between Wolverhampton Wanderers and Torino.




BBC News - Published





'Weak management' - pundits criticise Man Utd penalty strategy after draw at Wolves

Pundits criticise Ole Gunnar Solskjaer's selection of two penalty-takers after Paul Pogba misses from the spot for Manchester United against Wolves.




BBC News - Published





Wolves 1-1 Man Utd: Ole Gunnar Solskjaer explains why Paul Pogba took penalty

Ole Gunnar Solskjaer explains why Paul Pogba took Manchester United's penalty, rather than Marcus Rashford, as they drew 1-1 at Wolves - with Rui Patricio saving Pogba's spot-kick.




BBC News - Published