Uttar Pradesh
State in India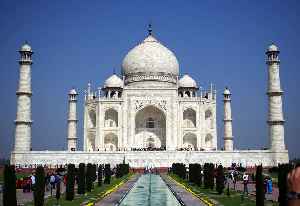 Uttar Pradesh is a state considered to be part of central, northern and north-central India. Abbreviated as UP, it is the most populous state in the Republic of India as well as the most populous country subdivision in the world. It is located in the north-central region of the Indian subcontinent, has over 200 million inhabitants. It was created on 1 April 1937 as the United Provinces of Agra and Oudh during British rule, and was renamed Uttar Pradesh in 1950. The state is divided into 18 divisions and 75 districts with the capital being Lucknow. The main ethnic group is the Hindavi people, forming the demographic plurality. On 9 November 2000, a new state, Uttarakhand, was carved out from the state's Himalayan hill region. The two major rivers of the state, the Ganga and Yamuna, join at Allahabad (Prayagraj) and then flow as the Ganges further east. Hindi is the most widely spoken language and is also the official language of the state.


As India election looms, politics infiltrates the world's biggest religious festival
At the world's biggest religious festival, the Hindu Kumbh Mela in northern India's Uttar Pradesh state, the spiritual message for the faithful is deep and profound.
Reuters - Published
Search this site and the web:
You Might Like