Parliament of the United Kingdom
Supreme legislative body of the United Kingdom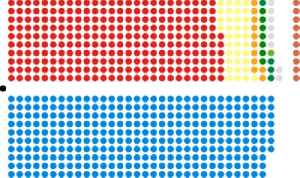 The Parliament of the United Kingdom of Great Britain and Northern Ireland, commonly known internationally as the UK Parliament, British Parliament, or Westminster Parliament, and domestically simply as Parliament, is the supreme legislative body of the United Kingdom, the Crown dependencies and the British Overseas Territories. It alone possesses legislative supremacy and thereby ultimate power over all other political bodies in the UK and the overseas territories. Parliament is bicameral but has three parts, consisting of the Sovereign, the House of Lords, and the House of Commons. The two houses meet in the Palace of Westminster in the City of Westminster, one of the inner boroughs of the capital city, London.


Speaker Pelosi gets OOORRRDDEERR tips from British counterpart Bercow
U.S. House of Representatives Speaker Nancy Pelosi said on Monday she had received coaching tips from her British Parliament counterpart John Bercow on how to say his trademark OOORRRDDEERR holler.
Reuters - Published
Search this site and the web:
You Might Like