Wasp
Members of the order Hymenoptera which are not ants nor bees (compare Q1065202, Q1076176)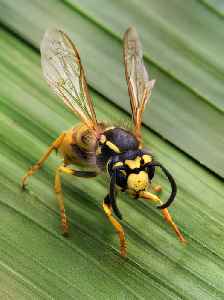 A wasp is any insect of the order Hymenoptera and suborder Apocrita that is neither a bee nor an ant. The Apocrita have a common evolutionary ancestor and form a clade; wasps as a group do not form a clade, but are paraphyletic with respect to bees and ants.


Premiership: Wasps beat Exeter Chiefs to stay in play-off mix
Wasps strengthen their Premiership play-off hopes with a brilliant bonus-point win at leaders Exeter Chiefs.
BBC News - Published
Search this site and the web:
You Might Like