Emergency department
Medical treatment facility specializing in emergency medicine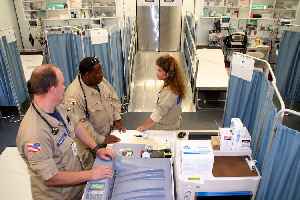 An emergency department (ED), also known as an accident & emergency department (A&E), emergency room (ER), emergency ward (EW) or casualty department, is a medical treatment facility specializing in emergency medicine, the acute care of patients who present without prior appointment; either by their own means or by that of an ambulance. The emergency department is usually found in a hospital or other primary care center.


A&E patients will require appointments through winter

Health Secretary Matt Hancock has announced plans to protect the NHS through the winter period and Covid-19 pandemic, including requirements for A&E patients to book an appointment first through NHS..
Credit: ODN Duration: 01:12
Published
You Might Like