Ewan McGregor
Scottish actor
---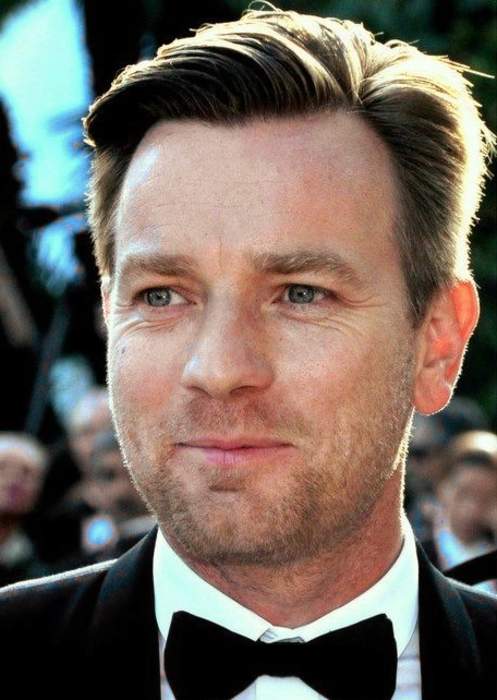 Ewan Gordon McGregor is a Scottish actor who has starred in numerous film and musical roles. His first professional role was in 1993, as a leading role in the British Channel 4 series Lipstick on Your Collar. He has also portrayed heroin addict Mark Renton in the drama films Trainspotting (1996) and T2 Trainspotting (2017), Obi-Wan Kenobi in the Star Wars prequel trilogy (1999–2005), poet Christian in the musical film Moulin Rouge! (2001), SPC John Grimes in Black Hawk Down (2001), young Edward Bloom in Big Fish (2003), Rodney Copperbottom in Robots (2005), Camerlengo Father Patrick McKenna in Angels and Demons (2009), "the ghost" in Roman Polanski's political thriller The Ghost Writer (2010), Dr. Alfred Jones in the romantic comedy-drama Salmon Fishing in the Yemen (2011), Lumière in the live-action adaptation of the musical romantic fantasy Beauty and the Beast (2017), the adult version of the titular character in the fantasy comedy-drama Christopher Robin (2018), the adult version of Dan Torrance in the horror film Doctor Sleep (2019), and Black Mask in the DC Extended Universe superhero film Birds of Prey (2020). In 2021, he portrayed fashion designer Halston in a Netflix miniseries Halston.

Ewan McGregor has quietly become a dad again at the age of 50.




Ewan McGregor media coverage

Ewan McGregor carefully studied the process of fashion design in the lead-up to portraying Halston in a new TV series.