Police
Law enforcement body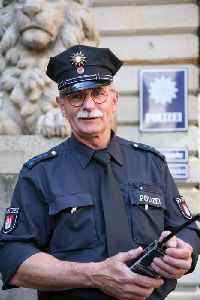 A police service is a constituted body of persons empowered by a state to enforce the law, to protect people and property, and to prevent crime and civil disorder. Their powers include the power of arrest and the legitimized use of force. The term is most commonly associated with police services of a sovereign state that are authorized to exercise the police power of that state within a defined legal or territorial area of responsibility. Police forces are often defined as being separate from military or other organizations involved in the defense of the state against foreign aggressors; however, gendarmerie are military units charged with civil policing. The police force is usually a public sector service, funded through taxes.


Did Empire Actor Jussie Smollett Fake His Own Attack?
by Adam Yardley - Jussie Smollett – an actor known for appearing on Fox's TV series Empire – has found himself at the center of media attention in the last few days, and not for his..
One News Page Staff - Published
Search this site and the web:
You Might Like