Public Health England
Executive agency in UK health system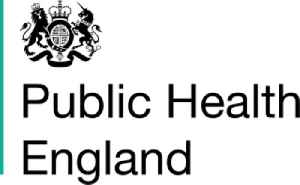 Public Health England (PHE) is an executive agency of the Department of Health and Social Care in the United Kingdom that began operating on 1 April 2013. Its formation came as a result of the reorganisation of the National Health Service (NHS) in England outlined in the Health and Social Care Act 2012. It took on the role of the Health Protection Agency, the National Treatment Agency for Substance Misuse and a number of other health bodies. It is an executive agency of the Department of Health and Social Care, and a distinct delivery organisation with operational autonomy.


PHE Director Yvonne Doyle urges compliance with restrictions

PHE Director Yvonne Doyle has urged the public to comply with local restrictions and to isolate if they test positive. She also explains the incremental tiered system for restrictions. Report by..
Credit: ODN Duration: 02:33
Published
PM 'unable to give figures' on people missed in PHE glitch

Prime Minister Boris Johnson has admitted he does not know how many Covid cases have been missed due to a glitch in Public Health England's system. Asked how almost 16,000 cases between 25 September..
Credit: ODN Duration: 01:51
Published
Coffey 'doesn't know details' of Covid testing glitch

Work and Pensions Secretary Therese Coffey has admitted she does not know the individual details of the Covid testing blunder, which saw thousands of positive results omitted. Public Health England..
Credit: ODN Duration: 01:08
Published
Warning over dire consequences of Covid and flu 'co-infection'

People should "not be complacent" over flu, experts have said as new researchhas shown dire consequences of co-infection of flu and Covid -19. Thoseinfected with both flu and Covid-19 have a..
Credit: PA - Press Association STUDIO Duration: 01:09
Published
PHE launches youth mental health advice website

Public Health England has launched a new campaign to support the mental healthof children, young people and parents. Professor Prathiba Chitsabesan, NHSEngland associate national clinical director for..
Credit: PA - Press Association STUDIO Duration: 01:37
Published
You Might Like



Nearly 16,000 virus cases missed in UK daily figures

Public Health England says the unreported cases were added to Saturday's and Sunday's statistics, meaning they were "artificially high".




BBC News - Published




Coronavirus: Is Birmingham heading for lockdown?

An announcement is expected later from Public Health England as coronavirus cases rise in the city.




BBC News - Published





Government risks losing talented experts by scrapping Public Health England during pandemic, top doctors warn

Royal College of Physicians and Royal College of Pathologists say staff could be undermined




Independent - Published





Matt Hancock confirms Public Health England to be scrapped and Dido Harding to lead new body

Matt Hancock has confirmed the government will axe Public Health England and create a new national institute for health protection – despite the move being branded "irresponsible" during a pandemic.




Independent - Published




Coronavirus: Dido Harding set to head agency replacing Public Health England

Tory peer already tasked with running England's controversial test and trace scheme




Independent - Published





Coronavirus: Public Health England 'to be replaced'

Health Secretary Matt Hancock is to announce a new body this week, according to the Sunday Telegraph.




BBC News - Published





Government accused of 'passing the buck' with reported plan to scrap Public Health England

Layla Moran calls for 'full transparency', while experts raise concerns over timing




Independent - Published





Coronavirus: Matt Hancock to scrap Public Health England and set up new organisation for pandemic, reports say

New institute will reportedly be 'effective' next month ahead of potential second wave




Independent - Published





Coronavirus: 'Very low' risks to children mean school reopenings are safe, expert says

Public Health England research finds 'very little evidence' of coronavirus transmission where pupils have returned




Independent - Published





Coronavirus: Cases at virus-hit Mathon farm hit 120

Herefordshire Council and Public Health England say the risk to the general public "remains low".




BBC News - Published





'Abolish it tomorrow': Boris Johnson urged to axe Public Health England over response to coronavirus crisis

Agency under fire over delays providing data guilty of 'arrogance laced with incompetence', claims ex-Tory leader Iain Duncan Smith




Independent - Published





Coronavirus: Still 36 parts of England where Covid-19 cases increasing, statistics reveal

Public Health England caution against forecasting new lockdown hotspots from weekly figures




Independent - Published





Coronavirus: UK's largest union urges Boris Johnson to 'close the gaps' over health inequalities among BAME groups

Unison asking government to implement all recommendations from Public Health England (PHE) report on disproportionate impact of Covid-19 on minority groups




Independent - Published





UK coronavirus ethnic minority report published

Public Health England has analysed why more people from BAME backgrounds are dying with coronavirus.




BBC News - Published





Government putting MPs' safety at risk with return to parliament next week, Speaker warns

'Based on the latest professional advice from Public Health England, it is clear to me that the House simply cannot conduct divisions safely'




Independent - Published





Coronavirus: Roche antibody test given thumbs-up by Public Health England

Screening to detect past infection previously heralded by PM as a 'game-changer'




Independent - Published





Coronavirus: Number of cases in prisoners may be up to six times higher than thought, report finds

Public Health England report says access to testing for prisoners has been 'limited and variable' and that number of confirmed cases therefore 'does not represent the true burden of infection in the..




Independent - Published





Coronavirus: NHS staff could be forced to reuse PPE, as leaked document shows 'last resort' plans

Public Health England acknowledged 'safe reuse of items' was now under consideration to protect resources




Independent - Published





Testing of frontline staff to reach 100,000s in coming weeks- English medical boss

Testing of frontline staff will go from the thousands to hundreds of thousands within the coming weeks, Public Health England's Medical Director Yvonne Doyle said on Wednesday.




Reuters - Published




Coronavirus: New funeral guidelines issued on how to handle bodies of Covid-19 victims

Public Health England reminds mourners to practice social distancing




Independent - Published





Coronavirus test: UK to make 15-minute at-home kits available within days

15-minute home test kits for coronavirus will be made available to the British public within days, said a Public Health England (PHE) director.




Independent - Published





Coronavirus: MP Alex Chalk self-isolates after Nadine Dorries meeting

MP Alex Chalk said Public Health England advised him to self-isolate after his contact with MP Nadine Dorries.




BBC News - Published





Coronavirus: Second Oxford student tests positive

Oxford University has said it will remain open and is taking advice from Public Health England.




BBC News - Published





Coronavirus: Pupil at Churston Ferrers school tests positive

Two cases of coronavirus have been confirmed in Devon, Public Health England has said.




BBC News - Published





UK says two of its new coronavirus cases are healthcare workers

Two of the new coronavirus cases in Britain announced on Monday are healthcare workers, Public Health England said.




Reuters - Published





UK patient diagnosed with monkeypox

It is believed the patient contracted the infection while visiting Nigeria, Public Health England said.




BBC News - Published





Brain illness spread by ticks has reached UK

Public Health England says it has found tick-borne encephalitis virus in ticks in the UK for the first time.




BBC News - Published





Hundreds of mumps cases after Nottingham student outbreak

More than 300 cases have now been recorded by Public Health England after dozens of students fell ill.




BBC News - Published





Theme park closes water play area after children 'violently sick'

Part of Twinlakes attraction in Leicestershire shut as Public Health England investigates




Independent - Published





UK weather forecast: Britain to be as hot as Rio de Janeiro ahead of Glastonbury weekend

Public Health England issues heat warning as near-record temperatures predicted




Independent - Published





Two more hospital patients die in sandwich listeria outbreak

Public Health England says there are now nine confirmed cases of listeria linked to the outbreak.




BBC News - Published





Listeria outbreak: Three dead after hospital sandwiches contaminated

Three people have died after eating hospital sandwiches contaminated with listeria, Public Health England have said.




Independent - Published