World Snooker Championship
Annual professional snooker ranking tournament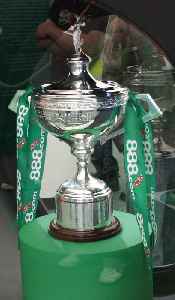 The World Snooker Championship is the leading snooker tournament both in terms of prestige and prize money. The first championship was held in 1927 and was won by Joe Davis. Davis won the first 15 championships before retiring from the event, undefeated, after his 1946 success. In the 1950s snooker went into a period of decline and the championship was not held after 1952, although an unofficial championship was held until 1957. In 1964 the championship was revived on a challenge basis and in 1969 the championship became a knock-out event again. Since 1977 it has been played at the Crucible Theatre in Sheffield, England. The tournament is currently played over 17 days and ends on the first Monday in May. In the modern era, the best record is that of Stephen Hendry, who won the title seven times. Steve Davis, Ray Reardon and Ronnie O'Sullivan have all won six times. Ronnie O'Sullivan is the current champion having won the 2020 World Championship, which was postponed until 31 July due to the COVID-19 pandemic.


Crucible welcomes fans back for World Snooker Championship final

For the first time since the opening day of this year's tournament, a strictlyregulated number of fans were allowed into the Crucible to watch RonnieO'Sullivan and Kyren Wilson's opening session of..
Credit: PA - Press Association STUDIO Duration: 01:15
Published
Ronnie O'Sullivan on likelihood of winning World Championships

Ronnie O'Sullivan speaks on his chances of bringing home the silverware fromthe Snooker World Championships. He jokingly suggests he needs to be likeNovak Djokovic in order to win the title...
Credit: PA - Press Association STUDIO Duration: 01:48
Published
You Might Like



World Championship return would be 'incredible', says Hendry as he announces comeback

Stephen Hendry says it would be "incredible" if he could achieve his goal of playing at the Crucible in a World Championship after announcing his return to professional snooker.




BBC News - Published





World Snooker Championship 2020: Ronnie O'Sullivan one frame from sixth title

Ronnie O'Sullivan needs one more frame for his sixth World Championship title after opening up a 17-8 lead over Kyren Wilson in the final at the Crucible.




BBC News - Published




World Snooker Championship 2020 final: Ronnie O'Sullivan leads Kyren Wilson

Ronnie O'Sullivan opens up a 6-2 lead over Kyren Wilson after a turgid opening session of the World Championship final in Sheffield.




BBC News - Published




World Snooker Championship 2020: Kyren Wilson beats Anthony McGill

Kyren Wilson beats qualifier Anthony McGill 17-16 after an unforgettable final frame to reach his first World Championship final.




BBC News - Published





Fans to be at Crucible for final as government permits pilot events

Fans to be allowed into the Crucible Theatre this weekend for the final of the World Snooker Championship, BBC Sport understands.




BBC News - Published





World Snooker Championship 2020: Anthony McGill on course for semi-final upset against Kyren Wilson

Scotland's Anthony McGill is on course to cause an upset in his first World Championship semi-final with a 6-2 lead over Kyren Wilson.




BBC News - Published





World Snooker Championship 2020: Judd Trump out after quarter-final defeat by Kyren Wilson

Defending champion Judd Trump is out of the World Championship after losing to Kyren Wilson in the quarter-finals.




BBC News - Published





World Snooker Championship 2020: Mark Selby beats Neil Robertson in quarter-finals

Three-time champion Mark Selby reaches the World Championship semi-finals with an emphatic victory over Neil Robertson.




BBC News - Published





World Snooker Championship 2020: Barry Hawkins through, Stephen Maguire out

World number 15 Barry Hawkins makes light work of Swiss debutant Alexander Ursenbacher with a 10-2 victory at the World Championship in Sheffield.




BBC News - Published





World Snooker Championship 2020: Noppon Saengkham beats Shaun Murphy, Mark Selby through

Thailand's Noppon Saengkham causes the biggest upset of the World Championship so far by beating former winner Shaun Murphy 10-4 at the Crucible.




BBC News - Published





World Snooker Championship: Five-time champion Ronnie O'Sullivan makes blistering start

Ronnie O'Sullivan makes a blistering start to his first-round match against Thailand's Thepchaiya Un-Nooh at the World Championship.




BBC News - Published





World Snooker Championship: Judd Trump accuses Ronnie O'Sullivan of being selfish

Defending champion Judd Trump says Ronnie O'Sullivan should withdraw from this year's World Snooker Championship if he has genuine coronavirus concerns.




BBC News - Published




World Snooker Championship: Anthony Hamilton withdraws over health concerns, says Barry Hearn

Anthony Hamilton pulls out of the World Championship in Sheffield because of health concerns, according to Barry Hearn.




BBC News - Published





World Snooker Championship rescheduled to start on 31 July

The World Snooker Championship is rescheduled to run for 17 days, starting on 31 July, and will be broadcast in full on the BBC.




BBC News - Published




Coronavirus: World Snooker Championship at Crucible postponed

The World Snooker Championship, due to start at the Crucible on 18 April, is postponed because of the coronavirus pandemic.




BBC News - Published





World Snooker Championship postponed because of coronavirus

The World Snooker Championship is postponed because of the coronavirus pandemic.




BBC News - Published





'Mistake' to say Masters absence was for personal reasons - O'Sullivan

Seven-time champion Ronnie O'Sullivan says World Snooker made a "mistake" in saying he had pulled out of the Masters for personal reasons.




BBC News - Published