Beijing
Capital of the People's Republic of China
---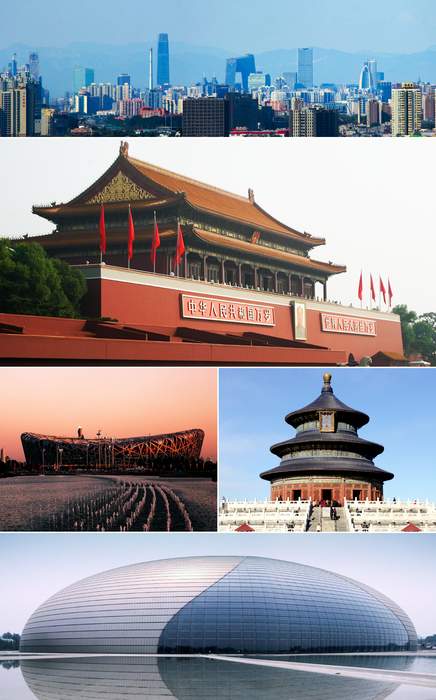 Beijing, alternatively romanized as Peking, is the capital of the People's Republic of China. It is the world's most populous national capital city, with over 21 million residents within an administrative area of 16,410.5 km2. It is located in Northern China, and is governed as a municipality under the direct administration of the State Council with 16 urban, suburban, and rural districts. Beijing is mostly surrounded by Hebei Province with the exception of neighboring Tianjin to the southeast; together, the three divisions form the Jingjinji megalopolis and the national capital region of China.

The alliance's secretary-general said on Monday that NATO is concerned by Beijing's rapidly expanding nuclear arsenal.



Several influential Bitcoin accounts on Weibo have been blocked in recent days as Beijing escalates its crackdown on cryptocurrency..





Hong Kong's security chief sent letters to media tycoon Jimmy Lai and branches of HSBC and Citibank this month threatening up to..